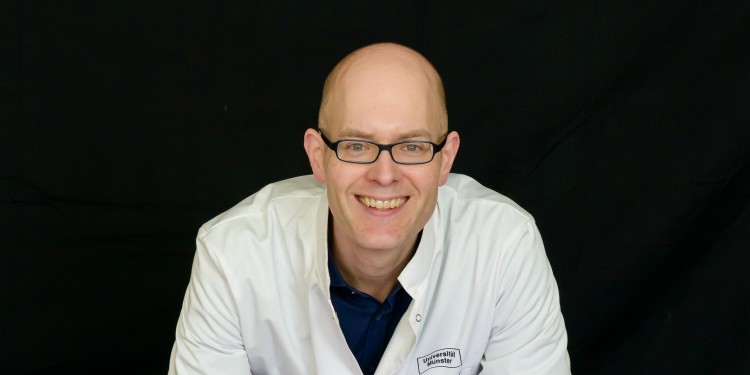 Frank Glorius is a new member of the "Academia Europaea"
Chemist at Münster University honored for "sustained academic excellence"
The "Academia Europaea" has accepted Prof. Frank Glorius, chemist at the University of Münster, as a new member. With this membership, the Academia Europaea honors scientists who have demonstrated "sustained academic excellence."
A central topic of Frank Glorius' research is the use of visible light. In the presence of suitable catalysts, this allows particularly gentle activation of organic molecules. Another focus of his work is the hydrogenation of aromatic compounds. In this difficult but equally important class of reactions, Frank Glorius' research group is considered a world leader. The resulting functionalized cyclic products are potentially important building blocks for various applications, such as the production of drugs. The development and use of so-called N-heterocyclic carbenes is also a focus of his research. These are a particularly reactive class of organic compounds. Finally, Frank Glorius is also a spokesperson for the national initiative "Molecular Machine Learning", SPP 2363.
About the person
Frank Glorius has been a professor at the Institute of Organic Chemistry at WWU since 2007. He has already received numerous national and international awards, including the Gottfried Wilhelm Leibniz Prize of the German Research Foundation (DFG) in 2013 and an "Advanced Grant" from the European Research Council in 2018. He has been a member of the National Academy of Sciences Leopoldina since 2021. The international ranking portal "Academic Influence" ranks Frank Glorius among the world's 50 most influential chemists from 2010 to 2022.
The Academia Europaea (AE)
Founded in 1988, AE is an independent and European society whose members are recruited from the natural sciences, humanities and social sciences. Currently, the AE has about 4,500 members, including 72 Nobel laureates. Frank Glorius was admitted to the Chemical Sciences Section, where WWU is already represented by chemists Prof. Dr. Gerhard Erker, Prof. Dr. Bernt Krebs and Prof. Dr. Armido Studer.
Further information