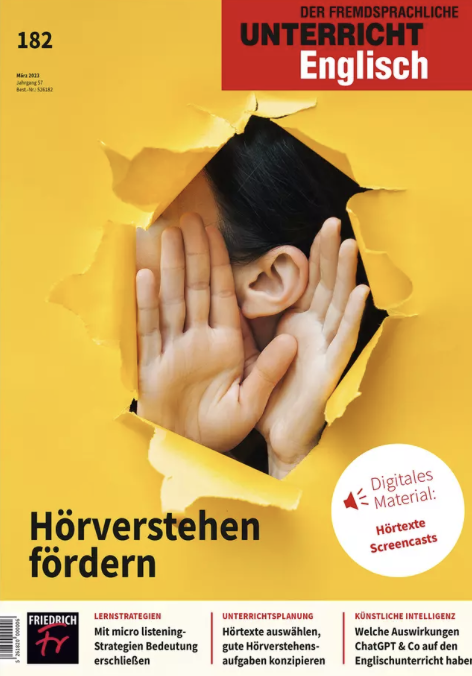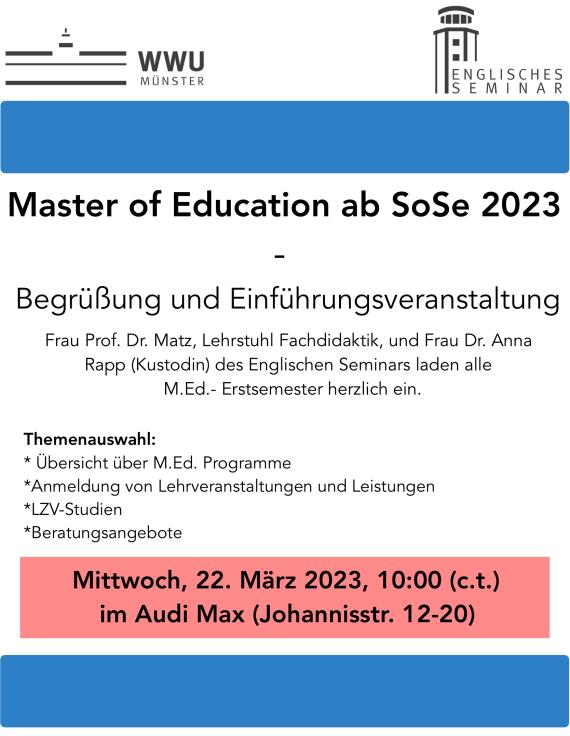 Begrüßung und Einführungsveranstaltung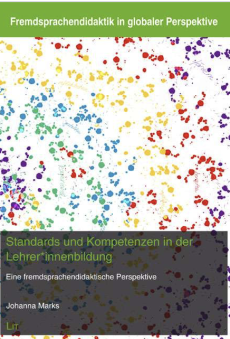 Out Now!
Congratulations to Dr. Johanna Marks! Her wonderful thesis is now available in print. Visit the publisher's website for details.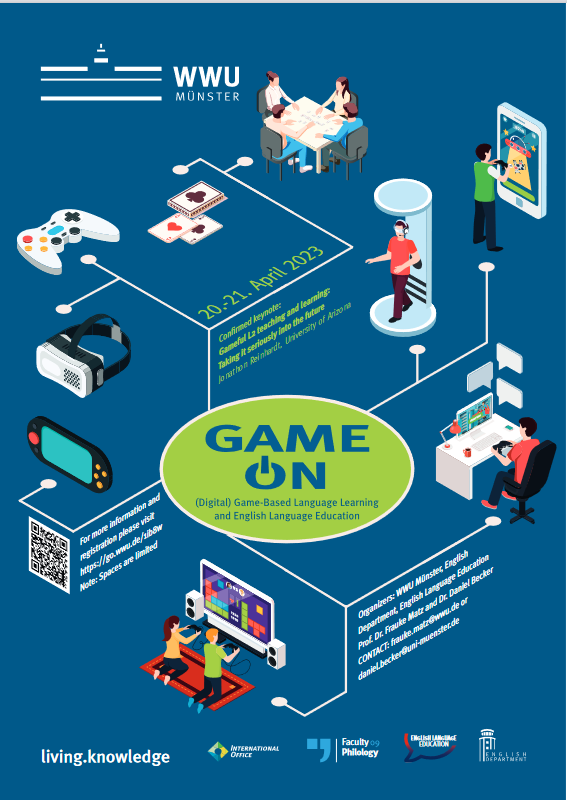 Game On: (Digital) Game-Based Language Learning and English Language Education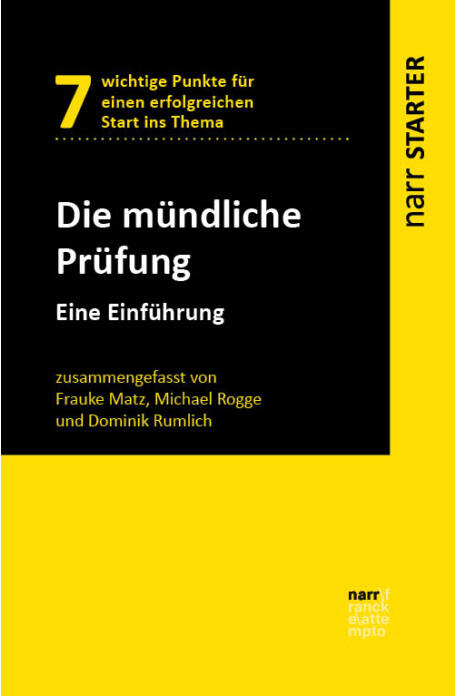 Erfolgreiche Disputatio
Ricardo Römhild hat am 02.12.2022 seine Arbeit mit dem Titel "Documentaries for a Change
Cultivating Global Citizenship Education through Eco-Documentaries in the English Language Classroom" erfolgreich verteidigt. Ein besonderer Dank gilt den Betreuer*innen Prof. Dr. Frauke Matz und Prof. Dr. Laurenz Volkmann (Uni Jena), sowie allen Wegbegleiter*innen der letzten Jahre.
2022

Zweites westfälisches Kolloquium in Paderborn

Am 25.11. trafen sich die Teams der Englischdidaktik der WWU Münster und Universität Paderborn zum gemeinsamen Kolloquium. Ein ganz herzlicher Dank aus Münster geht an das Paderborner Team für die Gastfreundschaft und großartige Organisation. Nach einem Tag voller spannender Debatten, inspirierenden Gesprächen und Austausch freut sich das Team auf eine Fortsetzung im Februar.

We kindly invite you to join our MA- colloquium where you can discuss your own thesis, get helpful feedback and get the opportunity to meet other students who are at the same point of their academic career. If you are interested in participating, please contact mgampert@uni-muenster.de.

The colloquium takes place on the following dates in ES226 from 6.00pm - 7.30pm:
• October 25th 2022 (Kick-off meeting)
• November 15th 2022
• December 6th 2022 (Possible extra meeting)
• December 13th 2022
• January 10th 2023
• January 24th 2023

We are very sad to say goodbye to our colleagues Naime Zeineddine and Dr. Karoline Wirbatz.
Dr. Karoline Wirbatz has done a fantastic job in the Curriculum 4.0 project where she coordinated, directed and carried out video recordings of nine famous researchers from the ELE context.
Naime Zeineddine has been working with dedication on the QLB project and produced best- practice in- class recordings which add a practical focus to the teacher education at the WWU. The projects contribute to the improvement of the English language teacher education at the WWU. Thank you both for all your hard work and fantastic support of our team. We wish you all the best and you will be missed in our team!

© P. Siepmann

The international Second Language Teacher Education congress 2022 in Vienna brought together researchers from around the world to discuss salient issues in developing teacher professionality. The English Language Education team contributed six papers to the conference: Jens-Folkert Folkerts presented his design-based research project on listening comprehension and, in a second talk in cooperation with Philipp Siepmann, discussed implications of the researchers' two practice-led projects for developing specific language assessment literacy to prepare (prospective) teachers for constructing and assessing listening comprehension tests and oral communication exams in the foreign language classroom. Joined by Frauke Matz, Marius Ritter presented results from his Ph.D. project on fostering teachers' professional vision using classroom videographies. Anika Marxl initiated a lively discussion in the panel by drawing attention to the need for multimodal mediation competences in the global and digital age. Together with Ricardo Römhild, she presented a second talk. Our doctoral students raised the issue of teaching critical discourse competence, thereby (re-)considering the primary goal of language education. Finally, Frauke Matz contributed to our friend Werner Delanoy's symposium and presented her take on the question 'Quo Vadis Cultural Learning and Language Education?'. Besides these contributions, the networking opportunities made our team's field trip to Vienna a big success.

Webinar: Critical Media Literacy – free registration

Dr. Jeff Share (UCLA) offers 5 webinars on critical media literacy. Registration is free, so if you're interested in learning more about this subject from one of the leading experts in the field, sign up! The webinars will take place between 1 am–2.30 am CET.

© K. Wirbatz

Today we welcomed Michael Rogge (ZfsL Gelsenkirchen) with his take on Agile Learning in the foreign language classroom. He emphasised the importance of a proactive pedagogical change in the modern classroom to adapt to a changing living environment. With the advent of online knowledge data bases, AI and similar technologies, factual knowledge is becoming less important and human competencies are becoming increasingly more important. The development of such competencies must be encouraged and sustained by teachers and through more student-centred activities.

Check out our project-website for further details

Der 30. Kongress für Fremdsprachendidaktik der Deutschen Gesellschaft für Fremdsprachenforschung wird 2023 unter dem Titel "Grenzen - Grenzräume - Entgrenzungen" an der Pädagogischen Hochschule Freiburg im Breisgau stattfinden.  Auf der DGFF Kongress Webseite können Sie weitere Informationen zum Call for Papers und der Anmeldung finden.

Die DGFF Nachwuchstagung 2023 wird am 16. und 17. März hier an der WWU stattfinden. Weitere Informationen zur Nachwuchstagung "Findungsphasen" finden Sie hier.

l. t. r.: Ricardo Römhild, Prof. Dr. Frauke Matz, Diego Share, Dr. Jeff Share© F. Matz

On August 1st we had the honours to record yet another digital lecture for our Curriculum 4.0/ Spotlight series project. Dr. Jeff Share of the UCLA shared with us the main concepts and practical steps of how to engage critically with all kinds of modern media in the English language classroom. Due to his own earlier work experience as a professional photographer and a primary school teacher it was a very informative mix of personal viewing points and the scholastic works of this field he has been studying in for years. We would like to thank Mr. Share for his time and effort and we are looking forward to providing students with this helpful material!

Check out his teaser on our project website

Becker, D., Ludwig, C., and Summer, T. (2022). Taboos in ELT through the lens of critical pedagogy: A short Introduction. Teacher Development Academic Journal 2(2), 9-16.

Read more on Daniel Becker's website or go to the publisher's website (link to publication).
 

DBR Symposium was a success

© F. Matz

On last Friday, 10th June, our symposium on the topic of "design based research" finally took place. We are very utterly thankful for this great success with our second in-person symposium after the long Covid-break and want to kindly thank all the participants for their support!
We experienced a very interesting portfolio of keynotes who showed us the variety of this relatively new methodological approach. Thanks a lot to our fantastic keynote speaker Prof. Dr. Susan McKenney and all the other speakers for their insightful and really interesting contributions.
It's been lovely having you again in our department and we hope to see you all soon again.
If you are interested in the event, make sure to visit the DBR symposium website