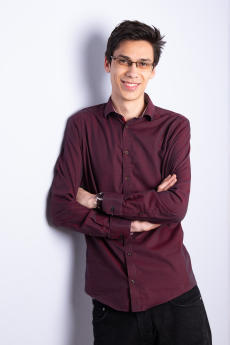 Ricardo Römhild
Postdoctoral Researcher and Lecturer
Ricardo Römhild completed his studies of English, Geography, and Educational Studies at Friedrich-Schiller-Universität Jena in 2015. He has gained experience as an educator for English (as a foreign language), Geography, and German (as a second/foreign language), teaching at secondary and tertiary levels in Germany and in the USA, including as a Fulbright Teaching Assistant at Lycoming College, Williamsport, PA.
Ricardo joined the English Language Education team at the University of Münster in October 2018 and completed his PhD project (title: Documentaries for a Change – Cultivating Global Citizenship Education through Eco-Documentaries in the English Language Classroom).
His research interests include cultural learning & global citizenship education, language education for sustainable development, hopeful approaches to language pedagogy, teaching and learning with media & (documentary) film as well as Global Englishes Language Teaching.
Ricardo serves as a coordinator for the German branch of the ELINET network.
Contact
Johannisstraße 12-20, Room ES 329
48143 Münster
Phone: +49 251 83 23985

Mail: ricardo.roemhild