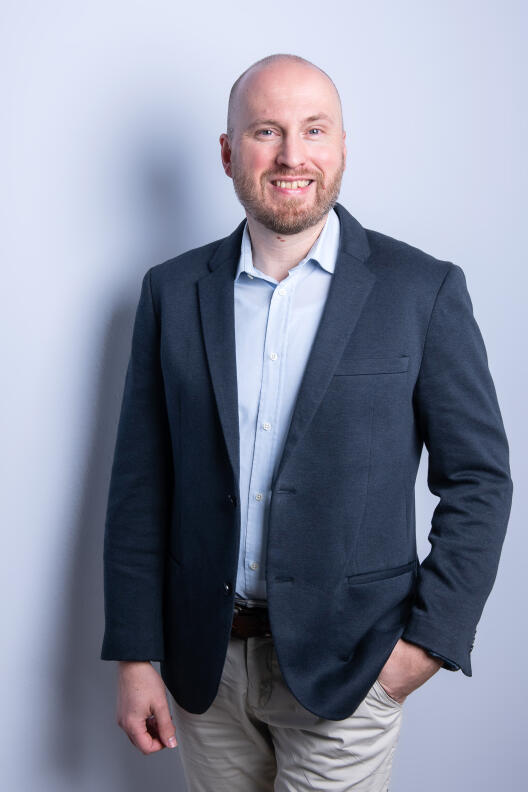 Stewart Campbell
Research assistant
Hailing from sunny Los Angeles, Stewart Campbell brings a California vibe to the English department. He began his tertiary studies at North Idaho College, where he earned both an Associate of Arts and an Associate of Science degree. He went on to earn a Bachelor of Arts in history with a minor in politics from Whitman College in Walla Walla, Washington. Mr. Campbell subsequently managed a restaurant for a year before coming to Germany as part of the Congress Bundestag Youth Exchange Program for Young Professionals. During this one-year exchange, he worked on improving his German language skills at the Carl Duisburg Center in Cologne before moving on to study history and German for a semester at Universität Leipzig. In the last phase, he interned at in international language school. Upon completion of the exchange program, he stayed in Leipzig to work as a TEFL teacher in adult education.

After working in this area for several years, he attained a second Bachelor of Arts and a Master of Education degree in British and American studies and history with a specialization for teaching at the Gymnasium/Gesamtschule level at Bielefeld University. He subsequently completed his teacher training (Referendariat) and second state teaching exam at a secondary school (Gymnasium) in Minden. Before coming to WWU Münster in October 2020, he spent some time teaching at the renowned experimental school Oberstufen-Kolleg an der Universität Bielefeld and taught a few courses in English language education as adjunct staff at Bielefeld University.

Mr. Campbell is currently working on his PhD in the area of diversity/inclusive teaching in the EFL context. He is also a member of the team working on the Teilprojekt in der Qualitätsoffensive Lehrerbildung an der WWU Basiscurriculum Heterogenität [de]. For more information also see the QLB-website: Basiscurriculum Heterogenität [de].  Stewart Campbell is also part of the Netzwerk Inklusiver Englischunterricht. 
His professional interests include applying Universal Design for Learning (UDL) in EFL contexts, Content-Based Instruction (CBI)/Content and Language Integrated Learning (CLIL), extracurricular language learning/language learning outside the classroom, the role of homework in language learning, language assessment, and Thaler's (2015) Alko-Didaktik as it pertains to language learning.
Contact
Johannisstraße 12-20, Room ES 225
48143 Münster
Mail: s.campbell