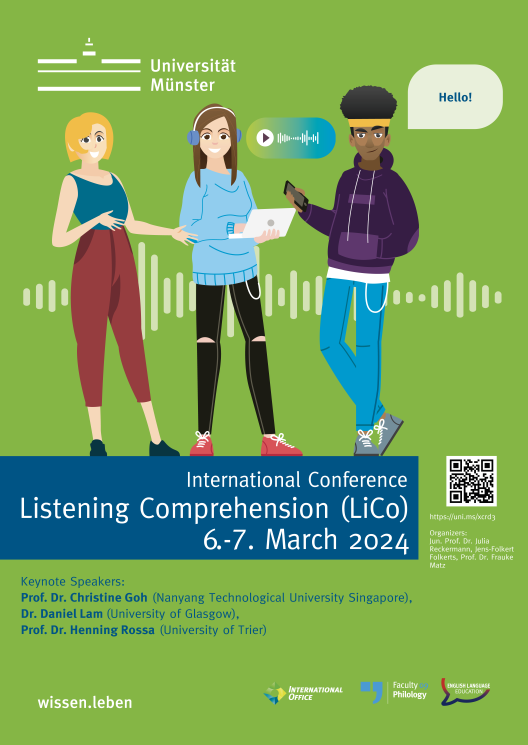 International Conference:
Foreign Language Listening Comprehension (LiCo)
Teaching, Learning and Testing in Research and Practice
March 6th & 7th, 2024
Location: English Department, University of Münster (Johannisstr. 12-20, D-48143 Münster)
Organisers: Jun.-Prof. Dr. Julia Reckermann, Jens-Folkert Folkerts, Prof. Dr. Frauke Matz
Conference language: English
Participation fee: €50 per participant
The registration is open. Please register by January 31st, 2024.