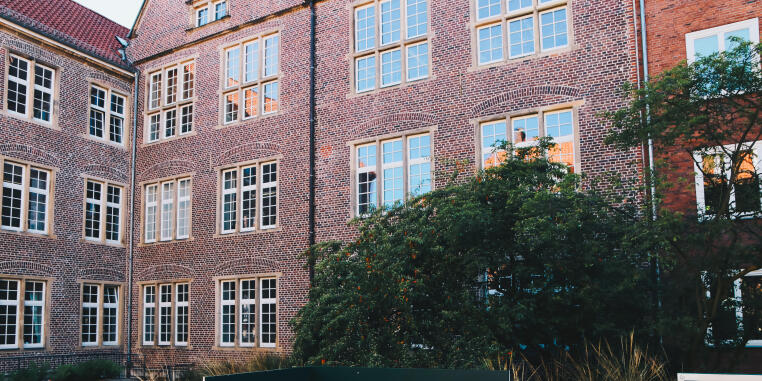 Course registration on HIS-LSF:
for higher semesters of each degree programme (2nd semester onwards):
26 June 2023 – 14 July 2023 (announcement of allocation results: 20 July 2023)
for all 1st semester courses:
28 September 2023 – 5 October 2023 (announcement of allocation results: 6 October 2023)
Registration within this period is
obligatory
for all courses. Participating in seminars and practical courses without registration is not possible.
Please note:
If there is more than one course/group available for a certain course typ (e.g. different seminars in the same module), register for more than 2 options (if there are 2) or 3 options (if there are more than 2), in order of preference, otherwise the software will reject your application.
Please avoid timetable overlaps because the software cannot correct overlaps by itself.
Post-allocation phase
for all higher semesters of each degree:
24 July 2023 - 26 July 2023
via Learnweb "Nachmeldeverfahren Englisches Seminar" (Folder "semesterunabhängig"). Password: Nachmeldungen.
There will be a
second post-allocation phase
at the
beginning of October
(approx. October 6th). Anyone who is still in need of a spot in one of our classes is invited to book an appointment with our post-allocation team via Learnweb. Students who wish to drop a class are kindly asked to send an email to
course.allocation@uni-muenster.de
.
2023

Tutorials for first year BA students (Literary Studies, Linguistics, Didactics) in the summer term 2023:

The registration period for linguistic tutorials (BA) is 19 April 2023 - 26 April 2023 on HIS-LSF (allocation of results: 27/28 April 2023). You will find the registration periods and allocation results for the other tutorials - Literary Studies (BA) and Didactics (BA) - on the course Learnwebs.

Course registration on HIS-LSF:

for all 1st semester courses: 20 March 2023 - 24 March 2023 (announcement of allocation results: 30 March 2023)
 Post-allocation phase for all 1st semester MEd students AND higher semesters of each degree: 3 April 2023 - 5 April 2023 via Learnweb "Nachmeldeverfahren Englisches Seminar" (Folder WiSe 2022/23). Password: Nachmeldungen.

Registration within this period is obligatory for all courses except lectures, but recommended for lectures too (as in some cases places are limited even there). Participating in seminars and practical courses without registration is not possible.

Please note further information under

Study > Registration