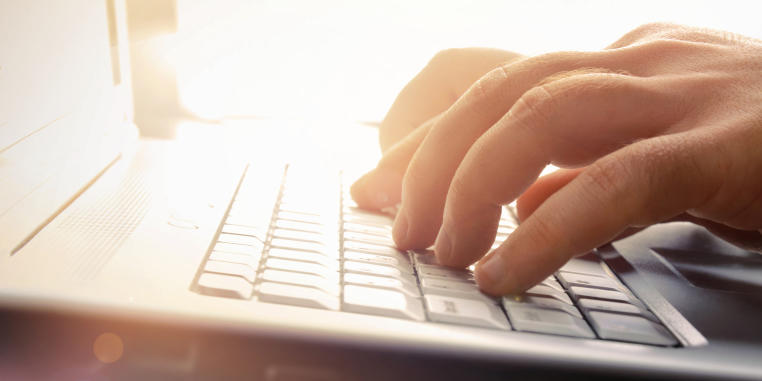 Allocation of remaining places (Nachmeldephase) 14.10. - 18.10. BA & MEd 1st Semester

The post-allocation phase is over.
Course catalog & registration (HIS-LSF)

Our online course catalogue and course registration platform is called HIS-LSF.

The user interface is available in German and at least partly also in English.

Some of the HIS-LSF content (online course catalogue, read-only) can be accessed without a login; other functions (e.g. registering for courses) can only be accessed if you log on first (with your original ZIV user name and the current general password of your university e-mail account).

The HIS-LSF catalog of courses for the current semester can be found here.
To view courses for other semesters, simply click on the semester information in the top right-hand corner of the HIS-LSF user interface; this will lead to a list of links for the other semesters.


Course registration: To obtain places in seminars, lectures and other courses, students need to register their interest in each of these courses on HIS-LSF in advance. There are fixed registration periods for this, which are always announced on the English Department's website and noticeboards. The reason why we have this online registration system is that there are often several parallel courses or groups on offer for each course type; so if one course/group is over-booked, students can easily be allocated to another course/group of the same type. Once the registration period is over, HIS-LSF assesses all the course applications it has received, allocates places, and redistributes students if courses are overbooked. The results of the course allocation can be seen a few days later – if they log on to the system, students can see which courses they have obtained.


The dates of the current HIS-LSF registration period can be found under "News > Dates & deadlines".


This is how the HIS-LSF registration procedure works in detail:

1. Please re-check the regulations of your degree programme (Prüfungsordnung) to find out which modules and courses you need to take, and when you need to take them. All our degree regulations can be accessed via the overview of degree programmes: if you click on your degree programme, this will lead you to a website where you will find a link called Prüfungsordnung. If you click on this and then find several documents (i.e. the original regulations plus later modifications called Änderungsordnungen), please make sure to consult both the original and the Änderungsordnungen, as the latter are often only partial replacements, not a complete new version – for anything not covered by the Änderungsordnungen, you still need to follow the original. If you have any questions on the requirements after reading these documents, please consult the English Department's Student Advisory Service.
It is important you know your requirements before you start the online registration process because the online system will not spot mistakes automatically (e.g. if you forget a course or choose the wrong one); it is your own responsibility to make the right choices.

2. Go to the HIS-LSF website: https://uvlsf.uni-muenster.de/qisserver/

3. Log on with your central WWU user name & password.

4. Click on "Veranstaltungen"/"Course overview", then on "Philologie" (philology), and then on "Englisches Seminar" (English Department).

5. Scroll down and click on your degree programme.

6. Click on a module for which you'd like to get a course.

7. Within that module, click on the course type you need (e.g 'lecture', 'seminar', etc.).

8. If there are different courses on offer for the same course type, and you're not sure which one(s) you'd like best, reading the course description(s) on LSF might help you decide.

9. To apply for a class you'd like to take, click on "belegen/anmelden" / "apply".

10. Confirm your choice.

11. If there is more than one course/group available for each course type (e.g. different groups for the same Grundkurs, or different seminars for your Aufbaumodul), please register for more than one option – this way, if one course/group is overbooked, we can assign you to another one. If you only select one out of several options, the software will automatically reject your application. Thus, if there are two options to choose from, select both. If there are three or more options, select three. Place these registrations in order of preference – the first option you select will be registered as your first choice, the next one as your second choice, etc. The system will then first try to place you in the course / group of your first choice, and only give you the second or third option if the first one is already full.
Try to avoid timetable overlaps as far as possible because the system is technically unable to detect them by itself; however, if overlaps cannot be avoided (e.g. because otherwise you won't be able to select three courses/groups of the same type), it is best to register for overlapping courses rather than not registering at all. If, in the end, the system does allocate overlapping courses to you, it will be possible to try some manual troubleshooting afterwards, but these possibilities are limited, and following the guidelines given here will help to minimise the number of such cases and ensure that the process runs as smoothly as possible.

12. Repeat steps 6-11 until you have made registrations for all the course types you need for that particular semester.


If you need computer access, you may use the computers at the English Department's Self-Access Centre (SAC, second floor). They may also be able to offer basic technical advice on the course registration process if you need any.


If you have registered for a course and then change your mind, please remember to withdraw your registration as soon as possible, so that your place can be given to someone else if needed. If your decision to withdraw is made before the end of the HIS-LSF registration phase, you can register your withdrawal directly on HIS-LSF. If your decision to withdraw happens afterwards, i.e. when the allocation of places is already finished, please send an e-mail to the course teacher, who will then withdraw your name from the online course list himself/herself.


If you wish to attend a course that is not part of your degree program's requirements, i.e. if you wish to attend as a 'guest' (= Gasthörer), you cannot apply for that course on HIS-LSF; instead, please wait until the start of the semester, i.e. after all students who may need this course have already been given a place, and then ask the course teacher if there are still places available for Gasthörer, and if yes, whether they are willing to admit you.

Please also note that the HIS-LSF platform and registrations described above should not be confused with our other registration platform, QIS-POS. Although the two platforms are partly linked, look very similar and can be reached via the same website, they have different functions and separate registration procedures:
• HIS-LSF is for the online course catalog and the distribution of places on a course.
• QISPOS is for the administration of course credits and grades.

Students must register on both systems separately; i.e. first they register on HIS-LSF, and if they get a place on that course, then there will be a second registration phase (which will usually start some weeks after that course has already started) during which they sign up on QIS-POS, to enable us to enter their credits and grades for this course later. More information on QIS-POS can be found here.

Coursework, credits and grading (QISPOS)

I. Registration for credit and grade allocation on QISPOS

Normally, all our course credits and grades are administered on the online system QISPOS. To enable credit and grade allocation for their courses, students normally need to complete a QISPOS registration for each of their courses. (Please note: This is a separate registration from the course registration on HIS-LSF – the two platforms look very similar, but they still need two separate registrations!). Some types of assignment (e.g. some of the written exams, and certain self-study options) also need a separate registration in addition to the registration for the course they are connected to. Other assignments (e.g. term papers) are already covered by the general registration for the course they are part of. You should be able to infer this from the options that show up on your QISPOS registration interface after log-in. When in doubt, you may also ask your course teacher or the English Department's Student Advisory Service.

This is how the QIS_POS registration procedure works in detail:

1. Go to the QIS-POS website: https://uvlsf.uni-muenster.de/qisserver/

2. Log on with your central WWU user name & password.

3. Under "Meine Funktionen" ('My Functions') click on "An-und Abmeldung zu studien- und prüfungsrelevanten Leistungen"

4. Click on the module(s) you're studying during the term in question.

5. Click on a class/assignment you want to register for.

6. Click on "Prüfung anmelden".

7. Confirm your choice.

8. Repeat steps 1–7 until ALL the classes / assignments you need to register for during this term show up in the "Leistungsübersicht" (overview) as "angemeldet" (registered).


For information of how failed coursework and registration for second or third attempts is handled on QISPOS, please see point V ("Repetition of failed assignments") below.


II. New regulations concerning course attendance

Whereas module descriptions previously required regular attendance in seminars and many other courses (monitored via attendance lists), these regulations have changed since the summer semester 2016:
Now, in most courses taught at the English Department regular attendance is no longer mandatory.


The only exceptions (where regular attendance remains mandatory) are:

• In the BA programmes:
       o Integrated Language Skills
       o Spoken English
       o Written Academic English

• In the MA programme "National & Transnational Studies":
       o "Advanced Language Course"

The reason why these 3 courses are exempt from the new rule is that they are primarily concerned with language practice, for which attendance is particularly important. If a student is absent more than 3 times in those classes, he/she will not obtain any credit for the course, which is thus graded as 'failed.'

III. Types of assignment: Studienleistungen and Prüfungsleistungen

There are two different types of assignments: Type 1 is known in German as "Studienleistung" (which roughly translates as 'required coursework'); type 2 is known in German as a "Prüfungsleistung" (which translates as 'examination' or 'assessed coursework'). The main differences are:

A Studienleistung is ungraded; i.e. it is only classed as "pass" or "fail", without any further distinction between "pass" grade levels (e.g. "very good", "good", etc.). Depending on the course, different kinds of coursework can count as a Studienleistung, such as ungraded (pass/fail) written exams, presentations, reading assignments, etc.

A Prüfungsleistung is graded; i.e. it is not only classed as "pass" or "fail" (grade 5), but there are also different kinds of "pass" grades: a simple "pass" grade ("sufficient", grade 4), "satisfactory" (grade 3), "good" (grade 2) and "very good" (grade 1). Depending on the course/module, a Prüfungsleistung can be a sit-in written exam, but it can also be a term paper, a shorter essay, a presentation, etc.

For information on what happens if a student fails a Studien- or Prüfungsleistung, please see point V ("Repetition of failed assignments") below.

IV. Plagiarism

Plagiarized coursework is generally regarded as failed.

V. Repetition of failed assignments

Grades for failed assignments (both Studienleistungen and Prüfungsleistungen) are immediately entered in QISPOS, but it is possible to repeat a failed assignment and change the status to "passed".

A failed Studienleistung (see point III above) can be repeated up to two times (i.e. three attempts altogether) within the same course. After a failed third attempt, the student can register for a new course of the same course type (e.g. another seminar) and then has another three attempts there.

A failed Prüfungsleistung (see point III above) can also be repeated up to two times (i.e. three attempts altogether), but here there are only three attempts in total, i.e. these can all be done within the same course, or the second/third attempt can be done in a different course of the same type, but after a failed third attempt there are no further attempts, even if the student wishes to choose a new course. Instead, the student can no longer continue on this particular degree programme.


If a student decides to repeat an individual piece of required or assessed coursework (Studienleistung or Prüfungsleistung) (e.g. a term paper), s/he can make individual arrangements for a second or third attempt with the same teacher in the same course; in this case there will be no need to do a separate QISPOS registration for the second/third attempt, but the teacher will simply keep it on file and then, once the new attempt is graded, the teacher will ask the exams office to add the new grade to the student's QISPOS account.

The procedure is different in cases of sit-in written exams taken by a larger number of students (e.g. in an introductory course or a lecture): here, there will be fixed re-sit dates for all. The registration procedure for these re-sits differs according to course type:

In cases where the course(s) and the written exam have separate QISPOS registration numbers (e.g. in B.A. introductory courses in literary/cultural studies , linguistics and EFL teaching; and in M.A. 1st-semester module exams), the registration process for the re-sit slots is the same as for the first slot, i.e. students submit a new registration for the re-sit exam slot on QISPOS, for which there is a specific registration period. If a student fails a second attempt, s/he may register for a third attempt during the next QISPOS registration period.
In cases where there is only a registration number for the course, but no separate registration number for the written exam (e.g. for the old B.A. 2011 in "Integrated Language Skills", "Classroom Discourse" and in 2nd-year lectures), students only submit a QISPOS registration for the course, during the usual registration period. If they then fail the exam during the first slot and need to re-sit, or wish to postpone their first attempt to the re-sit slot, they should maintain their existing QISPOS registration for the course, while using a different communication channel to request a place in the re-sit slot:
If the exam is a "Studienleistung" (required but ungraded coursework, as in the BA 2011 second-year lectures), you only need to tell the lecturer (e.g. by e-mail).
If the exam is a "Prüfungsleistung" (assessed / graded coursework, as in the BA 2011 courses "Integrated Language Skills" and "Classroom Discourse"), you tell three people: your lecturer, the English Department's exam administrator Ms Hötker-Bolte, and your contact person at the WWU's interdepartmental exams office (Prüfungsamt I). They will then keep your registration open until you have participated in the re-sit slot and until the lecturer has graded your exam; the lecturer will tell the result to the exams office, who will then enter your grade on QISPOS.

If a Studienleistung or Prüfungsleistung is failed due to plagiarism, it is not possible to repeat it in the same course. Instead, the student must start afresh in another course of the same course type (e.g. if it was a seminar, do another seminar).

If a student passes the Studienleistung or Prüfungsleistung in a second or third attempt, the new grade will be added to the student's QISPOS account, and the status of the course/module will be changed from "failed" to "passed".