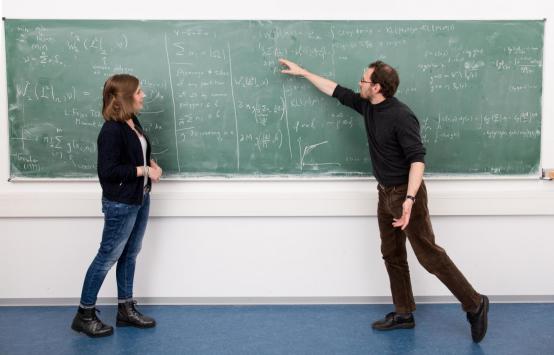 Supporting Early Careers at Mathematics Münster
In line with our tradition, we aim to further develop high-level master's, PhD and postgraduate programmes that attract and educate the very best students in mathematics. We provide a stimulating research environment with active career development and guidance to foster early scientific independence and promote both excellent mathematical research and fruitful academic careers.
PhD and postdoc positions are regularly offered. PhD students are integrated into the Mathematics Münster Graduate School. Postdoctoral researchers are encouraged and supported to strengthen their scientific profile and to establish themselves in the research community.