About Mathematics Münster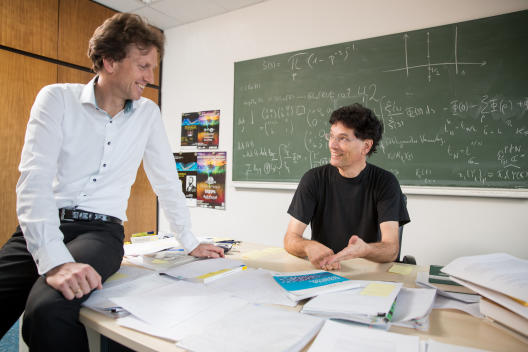 We aim to further develop mathematics in Münster into a research centre with high international visibility. We tackle fundamentally important mathematical problems, viewing mathematics as an organic whole with countless interactions.
In order to reach our goals, we follow three key principles:
connecting mathematical fields,
supporting early career researchers,
and improving equal opportunity and compatibility of family and career.