to the Ecohydrology and Biogeochemistry Group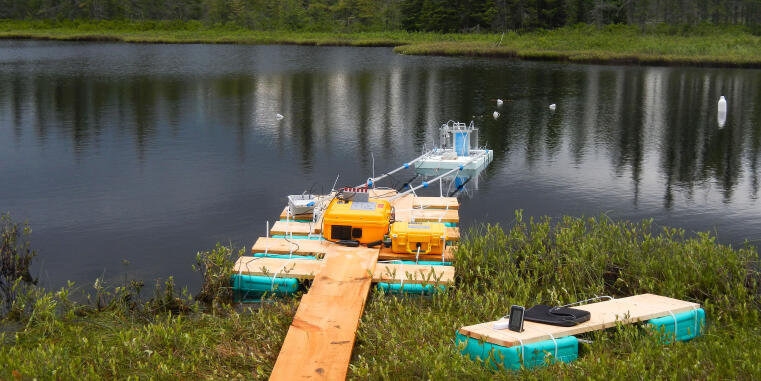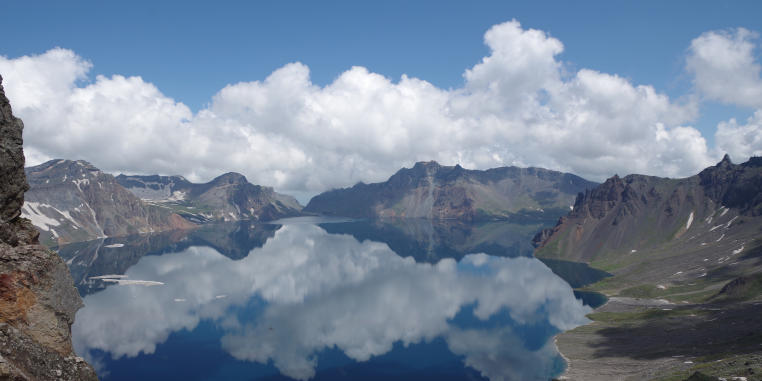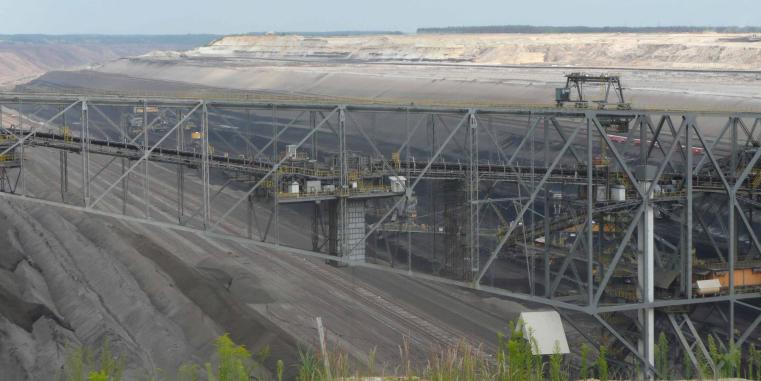 The research group focuses on interactions between hydrological processes and elemental cycling and transformations in wetlands and surface waters. To this end we quantify elemental fluxes and identify and characterize biogeochemical and geochemical processes with chemical-analytical techniques. Mathematical Simulation models and statistical tools are applied in a supportive way to characterize system dynamics and to analyze the interaction of physical, chemical and biological processes. The derived knowledge is used to elucidate the effect of environmental change on wetlands and surface waters on different spatial and temporal scales.
the impact of drought, flooding and water transport on carbon, sulphur and iron transformations and carbon fluxes in Canadian and German peatlands
the effects of long-term nitrogen deposition and raised temperatures on the sequestration and mobility of carbon and nitrogen in European peatlands
the impact of groundwater inflow on biogeochemical processes and the surface water quality of acidic mine lakes in Eastern Germany
carbon sequestration, trace gas fluxes, and their physical and biochemical controls in small lakes
the role of redox transformations of humic substances for anaerobic electron flow and trace gas emissions in peatlands
from the Ecohydrology & Biogeochemistry Group
Manual for the propagation of hummock peat mosses
Hummock peat mosses are of great importance for the functioning of bog ecosystems. Research on restoration success showed that hummock peat mosses often do not establish even after more than 30 years of successful rewetting. The reason for this is obviously dispersal limitation as a result of man-made habitat fragmentation, as well as a generally minor importance of the generative propagation in hummock peat mosses.
In a joint project with the Stiftung Lebensraum Moor and the substrate manufacturer Gramoflor GmbH & Co. KG, the Institute of Landscape Ecology has produced a  manual for the propagation of hummock peat mosses for restoration purposes (in German) as a guideline for restoration. In this project, funded by the German Federal Environment Foundation (DBU), various propagation methods were tested on irrigated greenhouse tables as well as in field trials. Results of this research have now been published in a manual written by Norbert Hölzel, Till Kleinebecker, Klaus-Holger Knorr, Peter Raabe and Gabriela Gramann. This manual is addressed to stakeholders and practitioners in conservation and bog restoration.
Dr. Klaus-Holger Knorr appointed to the professorship in Hydrology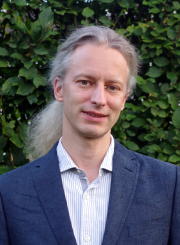 Klaus-Holger Knorr has qualified as a professor
New Publications (selected)
Mathijssen, P.J.H.;

Gałka, M.; Borken, W.; Knorr,

K.-H.

(2019) Plant communities control long term carbon accumulation and biogeochemical gradients in a Patagonian bog. Science of The Total Environment, 684: 670-681, doi: 10.1016/j.scitotenv.2019.05.310
Gao, C.; Sander, M.; Agethen, S.; & Knorr, K-H (2019): Electron accepting capacity of dissolved and particulate organic matter control CO2 and CH4 formation in peat soils. Geochimica et Cosmochimica Acta 245: 266-277, doi: 10.1016/j.gca.2018.11.004
Agethen, S.; Sander, M.; Waldemer, C.; Knorr, K.-H. (2018): Plant rhizosphere oxidation reduces methane production and emission in rewetted peatlands. Soil Biology & Biochemistry, 125, 125-135 doi: 10.1016/j.soilbio.2018.07.006
Agethen, S.; Knorr, K.-H. (2018): Juncus effusus mono-stands in restored cutover peat bogs - Analysis of litter quality, controls of anaerobic decomposition, and the risk of secondary carbon loss. Soil Biology & Biochemistry, 117, 139-152

Reithmaier, G.-M.S.; Knorr, K.-H.; Arnhold, S.; Planer-Friedrich, B.; Schaller, J. (2017): Enhanced silicon availability leads to increased methane production, nutrient and toxicant mobility in peatlands. Scientific Reports, accepted
Bonaiuti, S.; Blodau, C.; Knorr, K.-H. (2017): Transport, anoxia and end-product accumulation control carbon dioxide and methane production and release in peat soils. Biogeochemistry, in press, doi: 10.1007/s10533-017-0328-7
Birkel, C.; Broder, T.; Biester, H. (2017): Nonlinear and threshold-dominated runoff generation controls DOC export in a small peat catchment. Journal of Geophysical Research: Biogeosciences, 122, doi:10.1002/2016JG003621
Borken, W.; Horn, M.A.; Geimer, St.; Bahamonde-Aguilar, N.A.; Knorr, K.-H. (2016): Associative nitrogen fixation in nodules of the conifer Lepidothamnus fonkii (Podocarpaceae) inhabiting ombrotrophic bogs in southern Patagonia. Scientific Reports, 6, 39072, doi: 10.1038/srep39072
Burger, M.; Berger, S.; Spangenberg, I.; Blodau, C. (2016): Summer fluxes of methane and carbon dioxide from a pond and floating mat in a continental Canadian peatland. Biogeosciences, 13, 3777–3791, 2016, doi:10.5194/bg-13-3777-2016
Estop-Aragones, C., Zajac, K., Blodau, C. (2016): Effects of extreme experimental drought and rewetting on CO2 and CH4 exchange in mesocosms of 14 European peatlands with different nitrogen and sulfur deposition. Global Change Biology 22(6), 2285-2300. doi:

10.1111/gcb.13228

Lehmann, J.R.K.*; Münchberger, W.*; Knoth, C.;  Blodau, C.; Nieberding, F.; Prinz, T.; Pancotto, V.A.; Kleinebecker, T.: High-Resolution Classification of South Patagonian Peat Bog Microforms Reveals Potential Gaps in Up-Scaled CH4 Fluxes by use of Unmanned Aerial System (UAS) and CIR Imagery. Remote Sens.2016, 8, 173. doi:  10.3390/rs8030173 * (equal authorship)
Zajac K., Blodau C. (2016): The fate of 15N-nitrate in mesocosms from five European peatlands differing in long-term nitrogen deposition rate. Biogeosciences 13: 707-722, doi:10.5194/bg-13-707-2016
Wei, S.; Bai, J.; Yang, C.; Zhang, Q., Knorr, K.-H.; Zhan, J., Gao, Q. (2015): Compound amino acids added in media improved Solanum nigrum L. phytoremediating Cd-PAHs contaminated soil. International Journal of Phytoremediation, accepted; doi: 10.1080/15226514.2015.1109592
Zhi-Guo Yu;  Orsetti,S.; Haderlein,S.B.;, Knorr,K.-H. (2015): Electron Transfer Between Sulfide and Humic Acid: Electrochemical Evaluation of the Reactivity of Sigma-Aldrich Humic Acid Toward Sulfide. Aquatic Geochemistry (online first) doi: 10.1007/s10498-015-9280-0
Bing Xia; Pengran Guo; Yongqian Lei; Tao Zhang; Rongliang Qiu; Knorr, K.H.(2015): Investigating speciation and toxicity of heavy metals in anoxic marine sediments - a case study from a mariculture bay in Southern China. Journal of Soils and Sediments (accepted). doi:  10.1007/s11368-015-1267-3
Yu, Zhiguo; Peiffer, Stefan; Göttlicher, Jörg ,  Knorr, K.-H. (2015): Electron transfer budgets and kinetics of abiotic oxidation and incorporation of aqueous sulfide by dissolved organic matter. Environ. Sci. Technol. doi:10.1021/es505531u
Knorr, K.H.; Horn, M.A.; Borken, W.  (2015): Significant non-symbiotic nitrogen fixation in Patagonian ombrotrophic bogs. Global Change Biology (accepted) doi: 10.1111/gcb.12849
The Ecohydrology & Biogeochemistry group in the EGU Imaggeo blog
A photograph of one of the field sites of the Ecohydrology and Biogeochemistry Group was selected for the Imaggeo-blog of the EGU (European Geosciences Union). Here, scientists provide insights into their ongoing work using selected photographs and in a language also accessible for the broad public audience.
Congratulations to Simona Bonaiuti
On July 20th, 2017, Simona Bonaiuti was awarded her doctoral degree. Her dissertation is about "Transport, anoxia and energy control on anaerobic respiration and methanogenesis in anoxic peat soils". The project was funded by the German Research Foundation (DFG), grant no. BL 563/20 (grant awarded to Prof. Christian Blodau). We congratulate on the successful graduation! We also want to acknowledge the help of the members of the board of examiners.
New Projects in the Ecohydrology and Biogeochemistry Group
The German Research Foundation (Deutsche Forschungsgemeinschaft, DFG) supports our group with two new Projects:
KN 929/12-1: Solid and dissolved organic matter redox properties as controls of anaerobic respiration in organic soils
Anaerobic decomposition of organic matter is quantitatively important in wetlands, peatlands, sediments, and other water saturated systems. Thereby, based on thermodynamic constraints, presence or absence of alternative electron acceptors for oxidation of organic matter (OM) determines the competitiveness of methanogenesis. As commonly considered inorganic electron acceptors, such as nitrate, iron, and sulfate mostly do not suffice to explain observed production of carbon dioxide (CO2), the role of dissolved (DOM) and solid organic matter (SOM) as electron acceptors is increasingly acknowledged. This proposal addresses these important controls and will provide a substantial contribution to our current understanding of organic carbon mineralization in organic-rich systems and under anaerobic conditions.
KN 929/11-1 Effects of increased silicon availability on carbon mineralization in peatlands
This project, conducted in collaboration with Dr. Jörg Schaller (Environmental Geochemistry Group, University of Bayreuth), addresses the role of Silicon in carbon cycling in peatlands, in particular in grass-dominated fen ecosystems. Preliminary work demonstrated that increased silicon availability can increase respiration rates in peat and may also increase the contributiono of methanogenesis to total respiration. This project aims at improving our understanding about the exact underlying mechanisms by which silicon affects carbon cycling in fens.
Tracking the carbon in Canadian peatlands
A portrait of biogeochemical research at the Institute of Landscape Ecology
Ecosystems are increasingly influenced by climate change and the climate can be influenced by ecosystem change. Feedbacks of this kind are a focus of biogeochemical research worldwide. The documentary illustrates how research proceeds in this field and gives answers on questions that are raised: What is our motivation to address scientific questions? Why do we investigate Canadian peatlands? What are the steps of a successful research project in this field? How does the teamwork between students and scientists look like? How does a day in the field look like? What have we learned from our investigations? And after all: Can science be fun?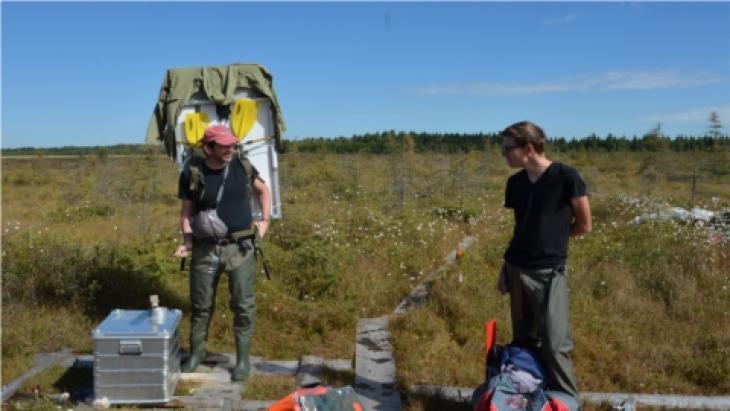 With great sadness we inform of the passing of our group leader

Prof. Dr. Christian Blodau (1971-2016).
An obituary is avalible in german language.
An obituary in English contributed by Tim Moore is available at the McGill University, Montreal, Canada
Small lakes with large effects?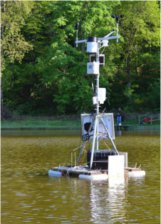 The German Research Foundation supports a research project of the Ecohydrology and Biogeochemistry Group (PI: Christian Blodau) for a period of three years.  Recently it has been discovered that inland waters cover much larger areas than previously assumed and likely represent significant sources of carbon dioxide and methane to the atmosphere; they may even provide relevant feedback in the climate-biosphere system.  The seasonal and spatial dynamics of carbon fluxes of small and shallow inland waters is poorly understood, however.  To begin rectifying this knowledge deficiency, the project will quantify the gas exchange between sediment surface water and the atmosphere in a shallow model system and establish controls on CO2 and CH4 emission and carbon sequestration.  We focus on periods and zones that have great influence on annual balances of carbon, such as ice breakup, spring and fall. To this end, recent methodological advances in high resolution gas flux measurements will be utilized. Carbon fluxes will be related to environmental variables and internal biological and physical dynamics. Methanogenesis, methane oxidation and transport are key processes for the greenhouse warming potential of these systems and will be a focus of the investigations.  To this end also 13C stable isotope balances will be employed.