Botanicum – Centre for Student Affairs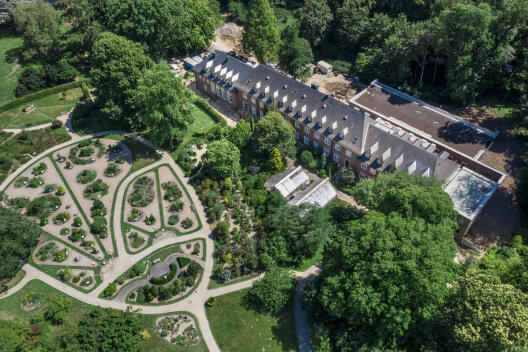 The "Botanicum" at Schlossgarten 3 is one of the important "first stops" for students. The University of Münster has gone to a lot of work and expense to renovate and expand the former Botanical Institute. With 4,200 square metres of floor space, the spacious two-storey brick building houses central advisory and service facilities relating to studying at the University of Münster.
Central location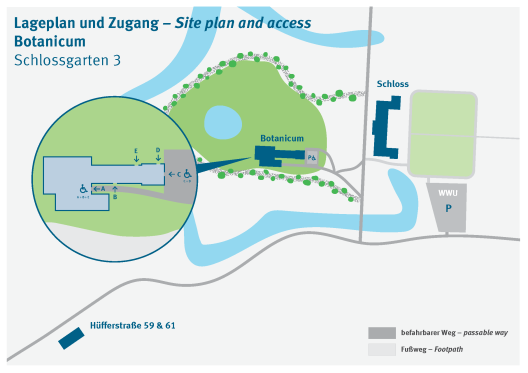 From the rear entrance of the Schloss, it is only a few steps to the "Botanicum" on the south side of the Botanical Garden. Close by are the "Landgericht/Schlossplatz Süd", "Hüfferstiftung" and "Schlossplatz" bus stops. A  map of the public transport network [de] can be obtained from Münster Stadtwerke (municipal utilities). Cyclists park directly at the "Botanicum". If you come by car, it's best to park at Schlossplatz. Students and staff with disabilities will find special parking spaces for them next to the building.