Campus life
It's hard to imagine life in Münster without the University of Münster. A fifth of the 300,000 "Münsteraner" are students at one of eight universities, of which the University of Münster is the largest. The cultural attractions, sport and leisure options, incentives for families— in short, everything that enriches life alongside studying and research is on hand in the city and at the University. Münster is one large campus.
Students and researchers at the University of Münster can enrol in University Sports courses. With about 150 types of sports to choose from, there is something for everyone. You can also participate in one of the many sports clubs in Münster.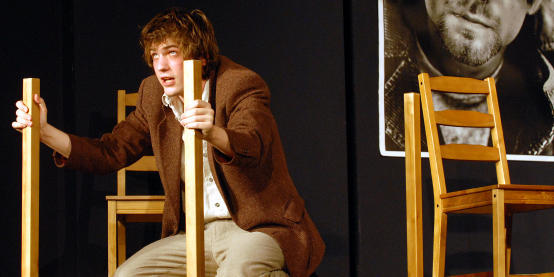 When the Skulptur.Projekte exhibition is held every ten years in Münster, the city's cultural life becomes the focus of attention worldwide. But even without this there is a wide range of culture on offer, with museums, theatres, cinemas and music.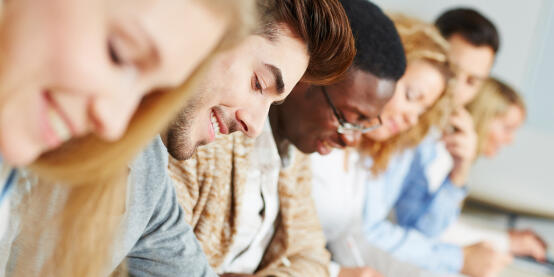 At the University of Münster there are numerous clubs and groups that students and staff can get involved in, not to mention various international student groups and religious communities.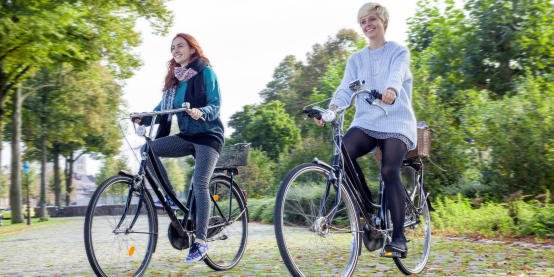 Whether by train or by plane – Münster is easy to reach. In and around town, residents typically use their bicycles.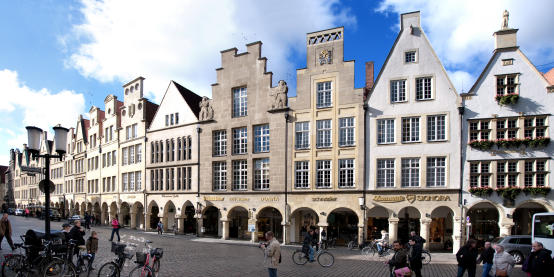 Münster is well known as a bicycle-friendly city, but there's more. A historic city centre, modern urban city quarters like the harbor, a lively cultural scene, a wealth of sport and recreational opportunities, and, naturally, lots of green space in the city, make Münster worthwhile.
Living in Münster
Transport in Münster
Meeting places around the University