Welcome to the working group of Prof. Dr. A. Kappes
Click the heading for more information - A list of all working group news can be found under "News"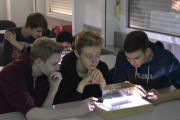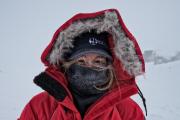 Who we are
Our group is working in the field of astroparticle physics with the  IceCube neutrino telescope and is actively involved in the planning of its successor, IceCube-Gen2. For example, we are developing optical sensors for the application in extreme environments like in the deep ice at the South Pole.
Furthermore, our group participates in the the DFG Research Training Group "Strong and Weak Interactions - from Hadrons to Dark Matter".
Our research is supported by the University of Münster and the DFG.