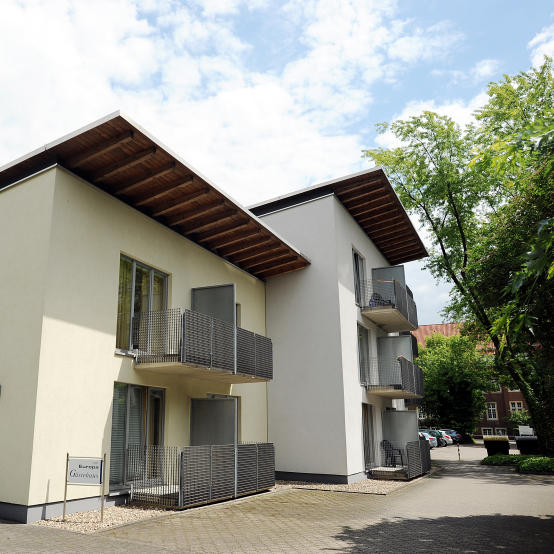 Guesthouses for visiting academics
The guesthouses for visiting academics are about a 20-minute walk from the city centre, close by Lake Aa. There is also a good bus connection. Every year over 100 international academics stay at the Alexander von Humboldt House and the Europa House.

The following apartments are available:
•    27 single-bed apartments
•    16 twin-bed apartments
•    4 three-bed apartments
•    2 single-bed apartments (handicapped accessible)
•    1 four-bed apartment
 
In the Alexander von Humboldt House there are also various reception rooms, a reading room and several conference rooms. The keeping of animals is not allowed in the guesthouses.

Because of high demand, we ask you to make your reservation as early as possible. For assistance with organisational matters, please contact the International Office at the University of Münster.

If there are no apartments available at the the guesthouses, the International Office would be happy to help you find alternative accommodation.