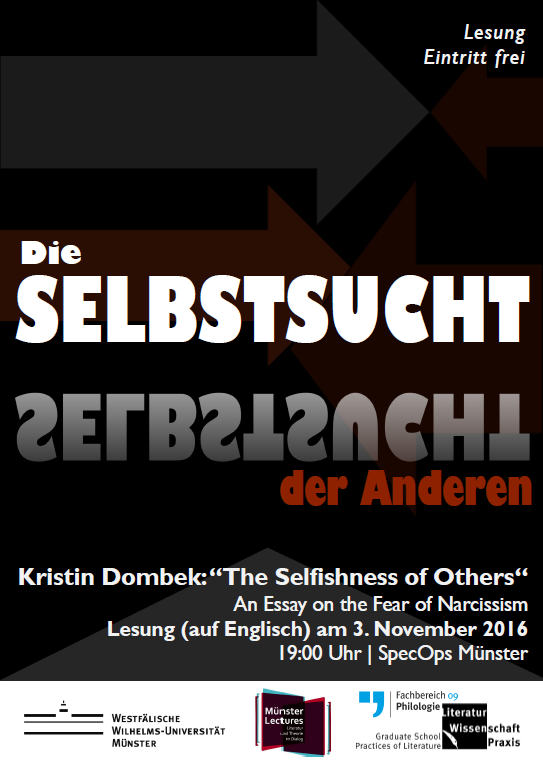 The GS PoL is pleased to welcome Dr. Kristin Dombek to a reading for Münster Lectures 2016 on the topic of "The Selfishness of Others" from her recently published book The Selfishness of Others: An Essay on the Fear of Narcissism.
The reading and the following discussion will be moderated by Marie Schmidt, literary editor of the German newspaper DIE ZEIT.
A workshop on November 4th and the reading is organized by the Graduate School Practices of Literature of the School of Philology of the WWU Münster in cooperation with the Research Training Group Literary Form and the smartNETWORK. If you would like to participate in the workshop "Writing Narcissism - Rhetoric of Self and Selfishness in Literary and Academic Writing" please apply at m.conrad@uni-muenster.de (Coordinator of the GS, Dr. Maren Conrad).