About
---
The Graduate School Practices of Literature offers a wide range of academic events, check out our schedule here.
Admissions
Positions for graduate students are available each semester. Applications for regular membership are accepted for both winter and summer terms each year. Find information on the application procedure here.
The Graduate School Practices of Literature (GSPoL) offers a structured doctoral programme in all areas of literary and cultural studies. The GSPoL promotes the critical discussion of the political-societal dimension of academic literary research in view of the current discourse of political issues. Practices of Literature refers to forms of social practice of the literary realm (literature as a cultural medium for modelling gender, as a forum of social dialogue, as a political counter-public, etc.)
The joint research is centred on this relationship between literature/literary studies and society. Additional focal points of our programme include theory of science as well as theory of literature and literary studies. Also, the programme addresses various perspectives of the professional application of literary expertise while enabling students to gain hands-on experience in career relevant non-academic environments. Thus, our programme's mission is to link theory and practice through an interdisciplinary approach, treating them not as opposites but rather interdependent counterparts of a lively exchange.
It is a particular focus of the doctoral programme to open up the dialogue about the social meaning of literature and literary studies with the public beyond the academy. Communicating the insights of academic literary studies in a clear and comprehensible way is a further aim of GSPoL.
We expect the following three areas to be emphasized in doctoral dissertations of the GSPoL:
1. Literature and Society
relationship between literature and society; social theories; cultural theories; cultural turn and literary studies
2. Theories of Literature
science studies; history, theory and methodology of/in literary studies
3. Putting the Study of Literature into Practice
professional sectors that require expertise in literary studies; the literary marketplace; transferable skills; literary theory and practical application
Structure of the GSPoL
The Graduate School Practices of Literature consists of the following boards: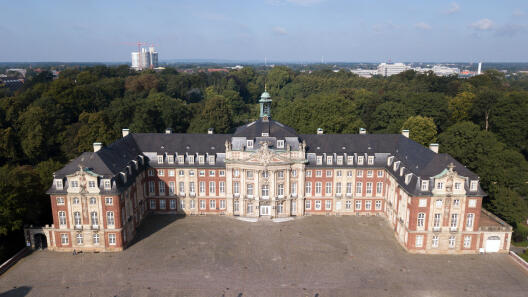 EARN A DOCTORATE IN MÜNSTER
---
The Westfälische Wilhelms-Universität is one of the largest universities in Germany with upwards of 42,000 students and over 250 degree programmes. The university, with a world-class profile of humanities research, offers well-established structures and multifaceted opportunities for interdisciplinary and international exchange. There are approximately 300 scholars of humanities and social science studies currently involved in the externally funded Cluster of Excellence Religion and Politics and the special field of study Cultures of Decision Making. In addition, a variety of humanities graduate programmes and graduate schools provide ideal conditions to successfully earn a doctorate.
Beyond that, the WWU provides an exceptional student environment: the university has been certified as family friendly since 2008 and is actively engaged in gender mainstreaming.