Literature & Practice
Publication Resources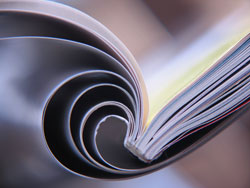 The University and State Library of Münster (ULB) provides multiple options for publishing dissertations as well as articles of WWU Münster's PhD candidates.
Check their services here (available only in German).
---
---
Open Access
GSPoL Alumna Christina Riesenweber (Open Access consultant FU Berlin, Open-Access-Office Berlin) and ULB representative Elisabeth Sawatzky (Publication Service / Service Point Digitale Dienste) gave an overview of open access options for academics in a GSPoL workshop in June 2018. Information on the foundations of open access, its political framework, legal questions and the open access landscape can be found in the pdf of the open access workshop's presentation (available in German).