The first international master's scholarship holders have started their studies in Münster
The new master's scholarship programme for excellent young mathematicians has kicked-off. After some organisational obstacles, Anupam Datta, Zhuang Kang and Shervin Sorouri have now arrived in Münster and started their studies at Münster University. They are the first international students to receive the new full grant master's scholarships.
The master's scholarships are provided by the Cluster of Excellence Mathematics Münster. "In this way, we aim to support outstanding young mathematicians at this level from all over the world and attract them to Münster," says Cluster spokesperson Prof. Dr. Mario Ohlberger.
Anupam Datta comes from India and is particularly interested in functional analysis and topology. He has chosen a variety of lectures and seminars. With regard to his busy schedule and the new cultural environment, he proclaimed "challenges are good!"
Zhuang Kang from China wants to specialise in calculus of variations and is attending, among others, a seminar on differential geometry. He remarks, "I am glad that we students exchange ideas and support each other. Sometimes knowledge is needed that was not included during my bachelor studies."
Shervin Sorouri, from Iran, is focusing is on inner model theory. "I knew that there are very good researchers in set theory in Münster, for example Ralf Schindler, whom I met a few years ago. That's why I applied to Münster," he explains.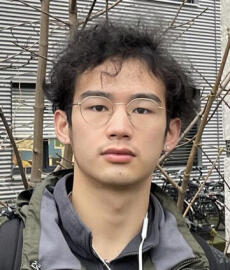 Starting during the pandemic was not easy for any of the scholars because of the strict visa requirements, rigorous and changing entry conditions and a tight housing market in Münster. "We are happy that all three students have now arrived well in Münster and that they have all found a place in the student dormitory or an apartment," says Dr. Bianca Santoro. She is a mentor for all international master's students at the Department of Mathematics and Computer Science.
As of the 2020/21 winter semester, the new M. Sc. Mathematics Münster programme, taught completely in English, has replaced the previous master's programme in mathematics at Münster University. "The new offer has been very well accepted," says programme coordinator Prof. Dr. Martin Hils.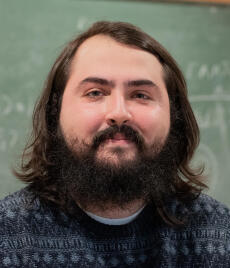 "Regarding the internationalisation of our department, we are very pleased that we received many applications from abroad. Of the 54 students who have started their studies this winter semester, 24 are not from Germany. This international mix offers benefits for all sides."
The new scholarship programme is intended to make the master's programme even more attractive for students from abroad. In addition to full-time scholarships, short-term funding is also available for international master's students. Additionally, there is a support programme for German master's students who wish to spend a period of time studying abroad. Through these measures, the Departments of Mathematics and Computer Science and the Cluster of Excellence Mathematics Münster is promoting the international exchange of particularly talented students and increasing the visibility of Münster as a hot spot for mathematics.
Links:
Scholarships for master's students in mathematics

Study programme M.Sc. Mathematics Münster