Research topics of our new members
Postdocs and PhD students introduce themselves
Many things turned out differently than we planned this year, even for the Cluster of Excellence Mathematics Münster. Nevertheless, we are very happy that many new scientists have started working at Mathematics Münster, despite these difficult circumstances. In total, our Cluster has grown by more than 50 members in 2020.
Since it was not possible to meet each other in our "Common Room", especially in autumn and winter, some of the postdocs and PhD students who started in October and November are now introducing themselves on a digital "blackboard" by posting a short insight into their research. Hopefully there will be many opportunities to talk in detail about the topics in 2021!
Blackboards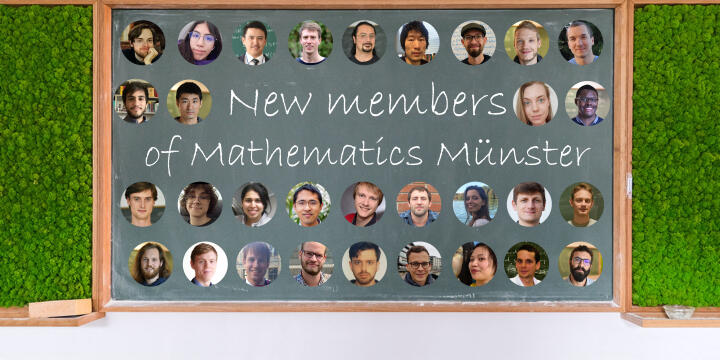 Links:
All members of Mathematics Münster
Would you like to see more "blackboards"? For the "International Women in Maths Day" we published a gallery of research topics of young female scientists in May.