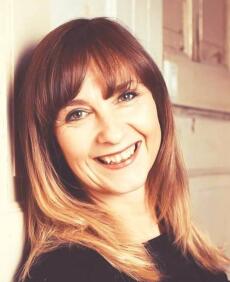 Joanna

Becker

,

M.A.
Professorship for British Studies: Early Modern and Modern Texts (Prof. Stierstorfer)

Johannisstraße 12-20, Room 303
48143 Münster
Phone: +49 251 83 24640
OFFICE HOURS: 
Thursdays, 12-1 pm (Please register in advance via e-mail).
Joanna Becker was born and raised in Lockerbie, Scotland. She completed her Master's degree in English Literature and French at Dundee University in 1993, after which she moved to France to work as a teaching assistant. In 1994 she moved to Münster where she worked as a freelance English teacher for Inlingua and Dolmetscher Institut. In 1996 she started working at the Sprachenzentrum where she carried out research and taught English for lawyers as part of the FFA programme (Fachspezifischer Fremdsprachen Ausbildung). She later taught "Propädeutik" courses for students of Anglistik/Amerikanistik before joining the English department's language practice team. Since joining the English department, Ms. Becker has offered a range of courses including: BA courses; Spoken English, Integrated Language Skills, Written Academic English, MA courses; British American and Postcolonial Cultures Past and Present and Advanced Language Courses.