New Young Research Fellow: Eduard Vilalta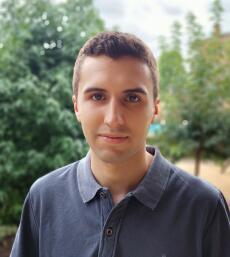 Eduard Vilalta joins our Cluster as a Young Research Fellow. He is a PhD student at the UAB Barcelona and is working on establishing connections between structural properties of C*-algebras and their categories of Hilbert modules (Cuntz semigroups). He has already obtained a characterization of commutative AI-algebras in terms of their module categories, and he is now aiming for a generalization to the noncommutative setting.
During his visit in Münster from 11 to 25 July 2021, he is collaborating with Dr. Eusebio Gardella and Dr. Hannes Thiel (TU Dresden) on new dimension theories for module categories and their connection to existing noncommutative dimension theories such as the real rank and nuclear dimension of C*-algebras.
Link:
Mathematics Münster's programme for "Young Research Fellows"