Holistic Research – from the Material to the Complete Battery Cell
Battery cells form the basis of our everyday lives, as well as blazing a trail into the future. Their components – anode, cathode, electrolyte and separator – have a decisive influence on performance, energy density, safety and lifetime. Analyzing and optimizing not only these central and, above all, highly complex units, but also their design and the relevant production processes, is the task of the Cell System research division at MEET Battery Research Center. With their particular focus on process analysis and optimization, our researchers create not only a better understanding of the cell itself, but also the basis for efficient, cost-effective battery cell production. The work done by the MEET team is divided into three competence areas: Cell & Cell Design, Battery Aging and Battery Safety.
Cell Production Made to Measure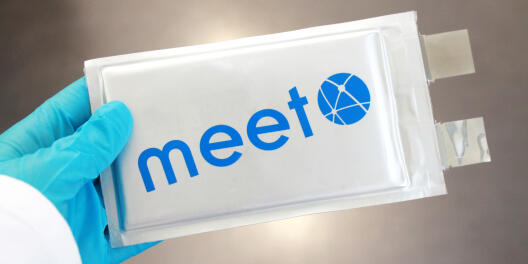 The market dominating lithium-ion battery is a major focus of research – MEET researchers also investigate pioneering technologies such as the lithium-metal or solid-state batteries. They focus on developing new production processes for tried-and-tested technologies, as well as for batteries of the future. The physical and electrochemical properties of these cells differ significantly from those of lithium-ion batteries – which means that production processes have to be adapted. Taking an overall view, our researchers analyze both the cells and the individual components as well as their manufacturing steps across the entire production process, ranging from electrode production and cell assembly to formation and aging.
Our team is one of only a few research groups in Germany which combines battery cell production not only with the technical requirements but also with the chemical basis, thus delivering important findings for setting up successful battery cell production.