DIETZ, Thomas, Prof. Dr.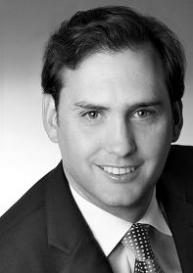 Thomas Dietz ist Professor für Internationale Beziehungen und Recht. Bevor er nach Münster kam, war er Post-Doktorand an der Universität Oxford und Mitglied im Wolfson College. Er studierte Politikwissenschaft an der Universität Bonn und wurde von der Universität Bremen mit einer rechtswissenschaftlichen Dissertation im Rahmen des Sonderforschungsbereichs 597 "Staatlichkeit im Wandel" promoviert. Die Forschungsschwerpunkte von Thomas Dietz liegen in den Bereichen Internationale Politik, Internationales- Recht und nachhaltige Entwicklung.
Thomas is Professor for International Relations and Law. Before coming to Muenster he was a Postdoctoral Fellow in the Institute of European and Comparative Law at the University of Oxford and a member of Wolfson College. Thomas holds an MA in political science from the University of Bonn and a PhD in law from the University of Bremen, where he also worked as a research fellow at the Collaborative Research Center 597 "Transformations of the State". His research is focused on the areas of International Politics, International Law and Sustainable Development.
Lebenslauf und Publikationen
(Curriculum Vitae and Publications)