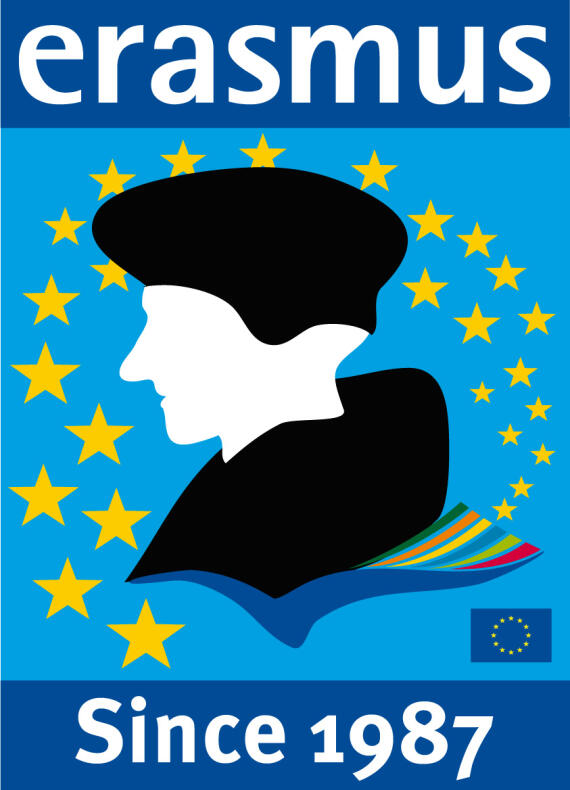 Study Exchange Program ERASMUS
Application Erasmus program
Application requirements

What are the requirements when applying for an Erasmus + exchange with the faculty of Protestant Theology?

Enrolment in a degree program at the WWU Münster
Study at the Faculty of Protestant Theology
Completed first year of studies
Erasmus-arrangement with host-university
Language skills in the educational language

Application documents

When applying for an Erasmus+-exchange, you need the following documents:

Letter of motivation: Using two pages you need to persuade the committee that you are the best candidate. Describe benefits of studying abroad for you and your studies and explain the choice of your host university. Please keep in mind to follow all formal requirements.
Curriculum vitae
Transcript of Records
Certificate of language skills

After collecting the documents, please send them as PDF to Dr. Mathias Schneider. He is responsible for the Erasmus applications.

Deadline for applications

The application deadline for the winter semester 2023/24 is over. Interested to be part of Erasmus in the summer semester 2024?

Send your application documents until August 11, 2023.
Partner Universities of faculty of Protestant Theology
Amsterdam (The Netherlands)

As the capital of the Netherlands, Amsterdam (and its 750.000 citizens) is about four times bigger than Groningen and has two universities: Vrije Universiteit (VU) and University of Amsterdam. This program facilitates your studies at the VU with its 16.000 students.
Classical theological subjects aside, the Center for islamic theology creates a unique profil of this faculty. Interfaith cooperation is a given, as the various lecturers each possess different religious backgrounds - an enriching approach.
To participate in the master program in Amsterdam, you need to own a bachelor's degree or an equivalent degree and possess a good grasp of the English language.

You can find more information on their website: Faculteit der Godgeleerdheid. Why not make use of our local Haus der Niederlande, which offers a palette of Dutch language and culture courses?

Ankara (Turkey)

More information to come soon! Take a look at their Faculty of Divinity in the meantime.

Athens (Greece)

Athens is the most densely populated and largest city of Greece and presents many a cultural testimony of various historical epochs: the Acropolis, the Olympieion, the monastry Daphni and the Panathinaiko stadium. With around 105.000 students, the National and Kapodistrian University of Athensis is the second largest Greek university. The Department of Theology consists of the Institute of Theology and the Faculty of Social Theology.

Most courses are held in Greek, a good grasp of the language is recommended. Naturally, options to learn Greek are available in Athens. Erasmus students will participate in an obligatory English course as guidance for the classes held in Greek.

Their website offers more information here.

Basel (Switzerland)

Study in a patrician house from the 14th century and discover new and exciting theological topics in small seminars at a faculty which is committed to the virtue of protestant thinking. Test new perspectives: though the German border is just a stone's throw away, you will study in a country with a diametrically different history. Thank the EUCOR campus project for increased mobility between four other universitites during your stay. With science bursting at the seams of this package, we do hope you will still have enough time left to stroll through downtown Basel with its stairs and towers and cultural sights, situated next to the Rhine.

Interested in a stay at the University of Basel? Courses and classes will be offered in German. Contact the faculty for more information here.

Debrecen (Hungary)

The Debrecen Reformed Theological University offers special study conditions. Founded in 1538, the faculty lived a long and variable history. Many courses are held in Hungarian, some in English and some in German. It belongs to the smaller institutions, with approximately 200 students and 20 lecturers, hence the extraordinarily individual mentoring: lecturers tutor Erasmus students in one-on-one sessions in English, German and Dutch. 

More information here; have a closer look at the university with this brochure.

Geneva (Switzerland)

Founded in 1559 by Johannes Calvin, the University of Geneva is frequented by approximately 16.000 students. A third of those 16.000 are foreign students, hence Geneva being ideal for an Erasmus exchange. The Faculty of Theology offers courses in all theological subjects and also in the areas of religious studies, philosophy as well as the psychology and sociology of religion.

Almost all courses are held in French. There exist interesting cooperations with the Ecumenical Institute at Château de Bossey, the international meet & dialog and education department of the world council of churches. Details and further information can be found here. Exclusively available in French.

Groningen (The Netherlands)

When someone wants to move from A to B, they use a bicycle 50% of the time; a Europe-wide peak value and similar to the traffic situation in Münster. The Faculty of Theology and Religious Studies at the University of Groningen, founded in 1614, received an award in 2006 from the QANU (Quality Assurance Netherlands Universities) for their top-tier courses - in comparison to the rest of the country. The faculty conducts small courses at their institution to secure a continuous dialog with the lecturers and the highest rate of interaction and participation possible. They offer virtually all courses in the master's program in English and a few in the bachelor's program, which is typically in Dutch.

You can find more information on their website: Faculty of Theology and Religious Studies. Why not make use of our local Haus der Niederlande, which offers a palette of Dutch language and culture courses?

Copenhagen (Denmark)

38.000 students grant the University of Copenhagen its title of being the largest university in Denmark. Their Faculty of Theology is located in the center of downtown and runs research and study areas in theology, the Religious Roots of Europe and African Studies. The international and interdisciplinary Søren Kierkegaard Research Center constitutes one main research interest. Alongside courses in Danish, appealing courses in English exist as well.

For more information on their homepage, click here.

 

Montpellier (France)

With 400 years of age la Faculté Libre de Théologie Protestante de Montpellier agreed to a cooperation with l'Université Paul-Valéry Montpellier III in 2005. This ensures students gain profound insights into sciences besides the classical subjects of theology. Montpellier, located in the region of Languedoc-Roussillon, sits in the proximity of both the river Lez and is around 10 km away from the coast of the Mediterranean Sea.

All three university buildings are a sight to behold, yet the Aquéduc of St. Clément, the cathedral of St. Peter and the Arc de Triomphe (Porte de Peyrou) are additional highlights within the city. Courses are taught in French. More information about your stay in Montpellier are available here. Exclusively available in French.

Oslo (Norway)

Almost all Norwegian pastors, teachers and ecclesiastical staff you have ever met stem from det teologiske Meninghetsfakultet, the theological communal faculty. Founded in 1908 and the largest theological institution in all of Norway, it allows for a truly communal kind of theology; this is reflected academically and they are also oriented ecumenically. Can be found in the periphery of Oslo and is in possession of a well stocked library.

Internationalization is held in high esteem, thus the extensive range of courses are taught mostly in Norwegian but also in English.

Go North!

Paris (France)

Study in the city of love thanks to a new Erasmus Agreement! The Institut Catholique de Paris is a catholic university in the French capital, and the Eiffel tower, la Seine, l'Opéra National de Paris, les Champs-Élysées, le Louvre, le Dôme des Invalides et la Basilique du Sacré-Cœur are nearby - in this metropole of millions, steeped in history darker than the catacombs.

Founded in 1875, it consists of six faculties, four specialized institutes and many a research centers. A third of their 10.000 students are from abroad. The Theologicum, their faculty for theology and religious studies, hosts a broad bandwidth of courses in theological areas, religious studies and philosophical fields of study. Classes are held in French.

Fait des découvertes ici!

Prague (Czech Republic)

How about a semester abroad in the Czech metropole? The "Golden City" is home to the Karlsbrücke and the Pražský hrad with its Katedrála sv. Víta, a cathedral of the Prague Archbishopric.

Founded in 1348, the Univerzita Karlova counts as the epitomy of the oldest university in Central Europe. 6.000 of their 51.000 students have foreign roots, and the faculty of protestant theology counts as many as 500 students. Their library is one of the best in the entire town. Most lecturs are taught in Czech, alongside classes in English and a few in German. Discover more here.

Apart from a faculty of catholic theology, Charles university also hosts the Hussite Theological Faculty, which aligns itself between ecumenical theology and Hussit spirit.

Samsun (Turkey)

A rather special partner university is the Ondokuz Mayis University in Samsun. Close to the Black Sea and founded in 1975, they have accumulated around 30.000 students in their halls and faculties. Study at their islamic theological faculty within our program. It is a good chance to broaden your research interests, especially if you major in religious studies and intercultural theology.

Classes are taught in Turkish, though many lecturers accommodate foreign students: they teach in English also and offer individual consultation hours. The take exceptionally good care of Erasmus students. Discover more here.

Strasbourg (France)

The self-titled "capital of Europe" is home to various European institutions like the European Parliament, houses the Faculté de Théologie Protestante at the Université Straßbourg and is the second largest port on the Rhine, aside from Duisburg.

Tartu (Estonia)

Founded in 1632, the University of Tartu is the only full-fledged unversity in Estonia and belongs to the oldest in East and North-East Europe. Lecturers teach their courses and classes in English. Want to know more? Take a look at their website.

Turku (Finland)

Åbo Akademi is a Swedish language university in Finland. Their theological faculty offers the following functions: Old and New testament, Jewish studies, church history, systematic theology, practical theology and religious studies. They expect good English language skills of Erasmus students.

The buildings of the Åbo Akademi are located directly downtown next to the cathedral, which is close to the river Aura. Enjoy the urban flair simultaneously to studying hard. Almost 8.000 students at this unversity and around 800 international students from 70 different countries symbolify their international orientation. Find information in English, Swedish or Finnish here.

Vienna (Austria)

Study at the oldest university in the DACH language and cultural area in the capital of Austria. Aside from the comprehensive theological department, the city displays an eclectic taste of Austrian culture: meet in one of its various theaters or stroll through a museum. Sweeten your day of work with a trip to the Viennese coffee house.

Their faculty of protestant theology is internationally oriented and manifold. Ideal conditions facilitate intense research endeavors in small groups. As they share a building with the faculty of catholic theology, you may find easy access to interdisciplinary discussions. Lecturers teach in German; for more information, click here.

Zadar (Croatia)

As one of the oldest institutions in Europe, the University of Zadar offers a rich history: dominicans received a studium generale (i.e. all non-obligatory courses) since 1396 in theology also. Founded in 2003, the new Universitas Studiorum Jadertina (lat.) established a better international network thanks to the bologna process in 2005/2006; it is also a member of the balkan university network.

Additional information about the institutions coming soon!