Benjamin Seebröker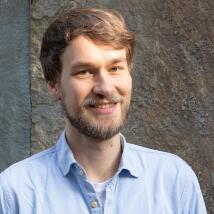 Vita

since 2021
University of Münster
Research Associate at the Käte Hamburger Kolleg "Legal Unity and Pluralism"
2021
TU Dresden
Grant for the Completion and Wrap-up Phase, Graduate Academy
2019 – 2020
University of Warwick
Visiting Researcher
2018 – 2021
TU Dresden
PhD Scholarship of the German Academic Scholarship Foundation (Studienstiftung des deutschen Volkes)
2017 – 2018
TU Dresden
Research Associate at the Collaborative Research Centre 1285 "Invectivity. Constellations and Dynamics of Disparagement"
2016 – 2017
TU Dresden
Research Associate at the Chair for Early Modern History
2016
TU Dresden
Master of Arts in History

 

Research Project

Legal Pluralism and Divers Societies. A Comparison Between Upper Lusatia and Ireland, 1650-1750

By comparing Upper Lusatia and Ireland, the project investigates what impact legal pluralism and efforts to standardise law had on legal practice in the early modern period. Both areas showed great differences in this regard. While Upper Lusatia, an "Erblehen" of the Electorate of Saxony, was able to retain far-reaching independence at the legal level, the introduction of the English Common Law in Ireland can be seen as an attempt to limit legal plurality and enforce legal unity. Of special interest are the interactions between processes of legal unification and pluralisation on the one hand and structures of diversity within these early modern societies (e.g. at the social, cultural and religious level) on the other.

Main Areas of Research

History of Violence

History of Crime and Criminal Justice

Urban History, esp. Town Chronicles

Digital History

Publications

Seebröker, Benjamin, Lethal Violence in Decline? A Critical Review of Historical Homicide Rates in England, in: Crime, Histoire & Sociétés. [erscheint 2022]

Schwerhoff, Gerd/Seebröker, Benjamin/Kästner, Alexander/Voigt, Wiebke, Hard Numbers? The Long-Term Decline in Violence Reassessed. Empirical Objections and Fresh Perspectives, in: Continuity and Change 36 (2021), 1-32.
DOI: https://doi.org/10.1017/S0268416021000096

Seebröker, Benjamin, "Alles kommt vom Bergwerk her"? Städtische Identität und Bergbau in Chroniken erzgebirgischer Städte in der Frühen Neuzeit, in: Neues Archiv für Sächsische Geschichte 90 (2019), 109-128.

Kästner, Alexander/Seebröker, Benjamin, Beschaffen, verwalten, begraben. Die Dresdner Anatomie und ihre Leichen, 1748–1817, in: Bleker, Johanna/Lennig, Petra/Schnalke, Thomas (Hg.), Tiefe Einblicke. Das anatomische Theater im Zeitalter der Aufklärung (Kaleidogramme 167), Berlin 2018, 205-221.