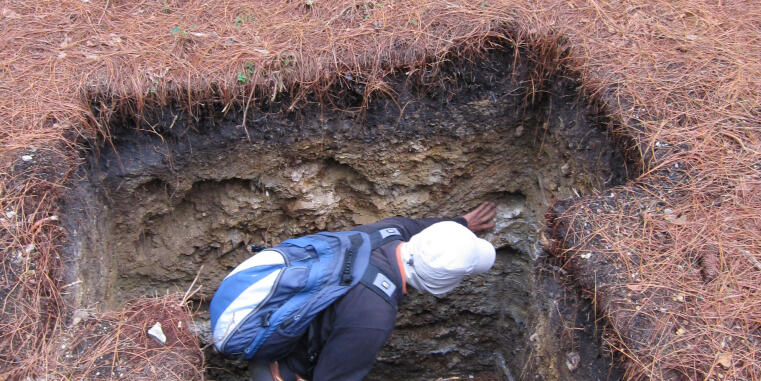 Welcome to the Research Group Soil Ecology and Land Use!
Office Hours
Prof. Dr. Ute Hamer:
during semester term: Tuesday from 1 to 3 p.m.
Klausurankündigung "Bodenkunde"
Die Klausur findet am Mittwoch, den 07.02.2024 um 10:15 Uhr im GEO I in der Heisenbergstr. 2 statt.
Achtung: Ohne vorherige Qispos-Anmeldung der Modulabschlussprüfung ist die Teilnahme an der Klausur nicht möglich!
Tea bags - new approach published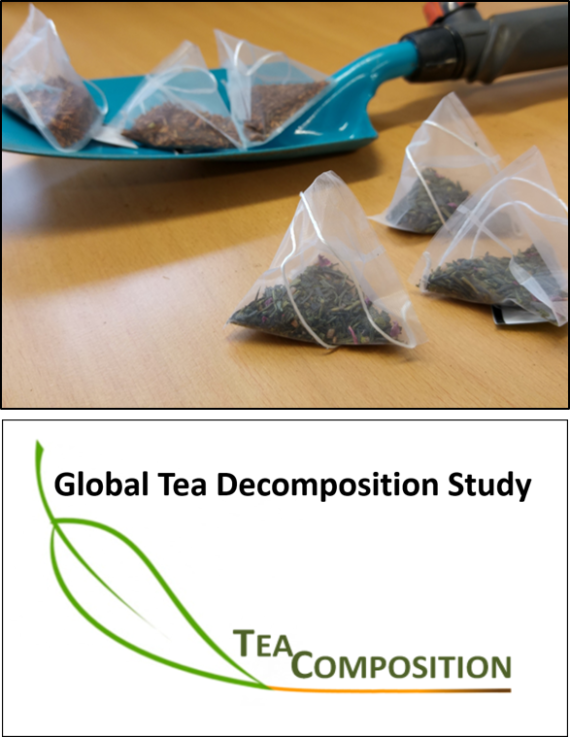 The Tea Decomposition Project - It´s Tea Time!
Themen für Abschlussarbeiten (B.Sc., M.Sc.) und Forschungsprojekte im Projekt BiCO2
Hintergrund: In Mitteleuropäischen Wäldern sind bedeutende Mengen an Kohlenstoff gespeichert. Der Klimaschutzplan 2050 der deutschen Bundesregierung misst den Wäldern und Waldböden eine große Bedeutung bei, da sie Kohlenstoff auch langfristig binden können. Darüber hinaus sind die Wälder und ihre Böden von sehr großer Bedeutung für die biologische Vielfalt - diese wiederum stärkt die Anpassungsfährigkeit und Stabilität des Ökosystems Wald.
In Kooperation mit dem Landesbetrieb Wald und Holz NRW und der NABU Naturschutzstation Münsterland wird in dem Projekt BiCO2 der Einfluss (i) unterschiedlicher Varianten der Waldbewirtschaftung und (ii) der Bodenverdichtung auf Rückegassen auf die Kohlenstoffspeicherung und Biodiversität in unterschiedlichen Waldtypen erforscht. Die Untersuchungsergebnisse sollen als Grundlage für eine Bewertungsmatrix forstlicher Handlungsoptionen dienen.
1) Enzymaktivitäten in stark sauren und basenreichen Buchenwäldern
Zeitraum: Herbst/ Winter 2021
Aus Bodenproben soll die Aktivität verschiedener Enzyme ermittelt werden. Die daraus gewonnenen Ergebnisse sollen mit aktueller Literatur abgeglichen und wissenschaftlich bewertet werden.
Themenkomplex: Kinetiken extrazellulärer hydrolytischer Enzyme
Fragestellungen:
Welchen Einfluss hat die Art der Waldbewirtschaftung auf die Aktivität verschiedener Enzyme?

Inwiefern unterscheiden sich Enzymaktivitäten zwischen bodenverdichteter Rückegasse und ungestörtem Waldboden?
Aushang Winter/Herbst 2021 (PDF-Download) [nicht-barrierefrei]
2) Kohlenstoffspeicherung und Biodiversität in wechselfeuchten Eichen-Hainbuchenwäldern und/oder bodensauren Eichen-Mischwäldern
Zeitraum: Frühjahr und Sommer 2022
Im Rahmen des Projekts gibt es die Möglichkeit zu bodenökologischer Freilandarbeit im Team, der Bearbeitung eines oder mehrerer Themenkomplexe und damit einhergehend verschiedenen Laborarbeiten.
Themenkomplexe:
Mikrobielle Biomasse C + N

Mikrobielle Biomasse P

Mikrobielle Bodenatmung, CH4- und N20-Emissionen

Untersuchung der unterirdischen Kohlenstoffvorräte

Stickstoffmineralisation

Kinetiken extrazellulärer hydrolytischer Enzyme

Vegetation von Rückegassen
Fragestellungen:
Welchen Einfluss hat die Art der Waldbewirtschaftung auf XY?

Wie unterscheiden sich XY zwischen bodenverdichteter Rückegasse und ungestörtem Waldboden?

Welchen Einfluss haben Bodenbearbeitungsmaßnahmen, wie z.B. Forstmulchen, auf XY?
Aushang Frühjahr/ Sommer (PDF-Download) [nicht-barrierefrei]
Ansprechpartnerinnen:
Weitere Infos unter: www.bico2.de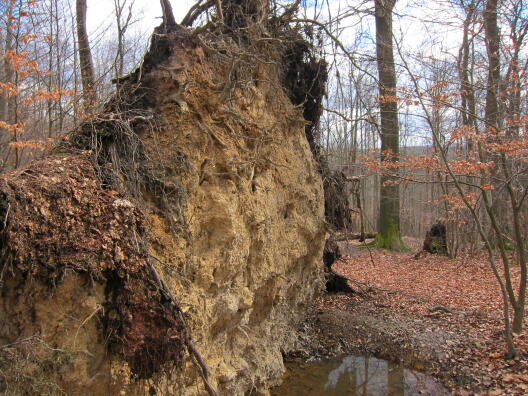 BiCO2 - New project on the connection between biodiversity and carbon storage
Significant amounts of carbon are stored in Central European forests. In addition, forests and their soils are important for biological diversity, which in turn strengthens the adaptability and stability of the forest ecosystem. The aim of this project, which is carried out jointly with the NABU-Naturschutzstation Münsterland [de]  and the Landesbetrieb Wald und Holz Nordrhein-Westfalen (NRW) [de] , is a synoptic view of the carbon balance and biodiversity - above and below ground. The studies planned for the next three years should help to better assess the influence of the intensity of use on the performance of forests in terms of biodiversity, carbon storage and climate stability.
Further information:
Congratulation on the Humboldt Research Scholarship!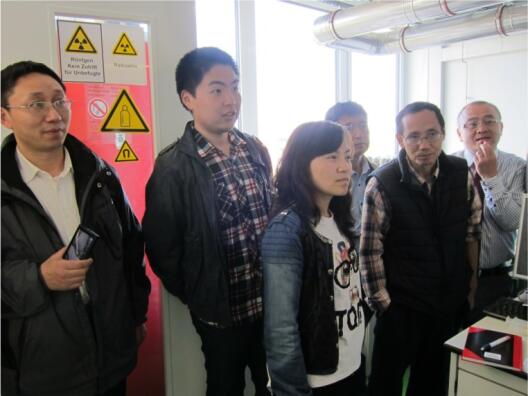 Dr. Na Li receives a research scholarship from the Alexander von Humboldt foundation. The soil scientist from the Northeast Institute of Geography and Agroecology (Chinese Academy of Sciences, Harbin) is going to investigate the turnover of the organic matter in black soils in the north-east of China in cooperation with her hosts Dr. habil-.Ute Hamer (ILÖK) and Prof. Dr. Yakov Kuzyakov (Göttingen University).
Kick-off Meeting Sino-German Project 2016
Soil Scientists from Germany and China met in may at the ILÖK for the Kick-off Meeting of a collaborative research project under the responsibility of Dr. habil. Ute Hamer and Prof. Dr. Bin Zhang. The soil's organic matter of black soils in the north-east of China is the focus of the research. The fertility of the black soils (Mollisols) in the region, that are used for intensive agriculture, is strongly endangered through soil erosion and the loss of the soil's organic matter.  The aim of the project is to better understand the biological and physical mechanisms that control the decomposition, respectively the stabilisation of organic matter in the black soils. For this purpose, modern analytical techniques like isotope technology, computer tomography and NMR-spectroscopy are used.