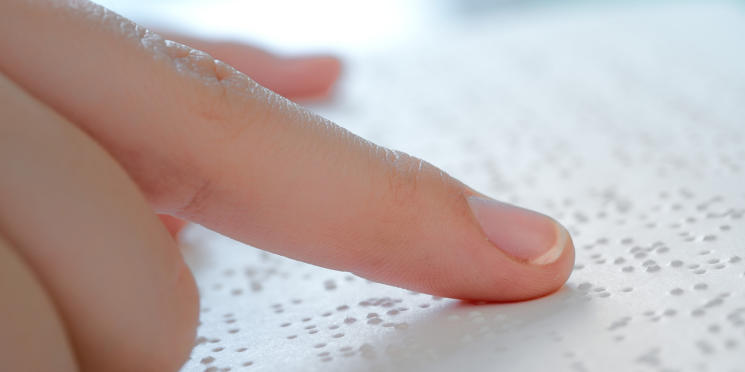 Work stations for blind persons
There is one computer with special equipment available for blind or visually impaired students in a seperate room.  The equipment, aside from the usual hardware and software (Windows, Office, CD/DVD drives, black-and-white laser printers), features amongst others:
Text and image scanners with automatical indention for 50 sheets,
Braille line with 80 forms for tactile monitor reading,
Printouts in Braille (two-sided),
Voice responds of the screen content with Jaws,
Enlarged text depiction on the screen with Zoomtext
Active speakers and a headset
The work room is available free of charge for all blind or visually impaired students of the WWU for their studies. We offer an initial training by assistants who have been especially trained for this purpose. We also offer help to blind or visually impaired students who have questions or problems with their private hardware or software.
Where can I find the place?
Adress:
Zentrum für Informationsverarbeitung
Einsteinstraße 60
48149 Münster
Room 112 on 1st floor
Is there free access to the room?
Booking is not necessary. Pleace ask for the key at the service desk on the ground floor.
What are the opening times?
monday to friday, 8 am to 6:30 pm
Can I get technical support?
The computer workstation is after the initial instruction free accessible. For the initial instruction, please contact us by sending an email to make an appointment.  In addition You can get technical support from our staff on demand.
Contact
Please contact us for further infomation: