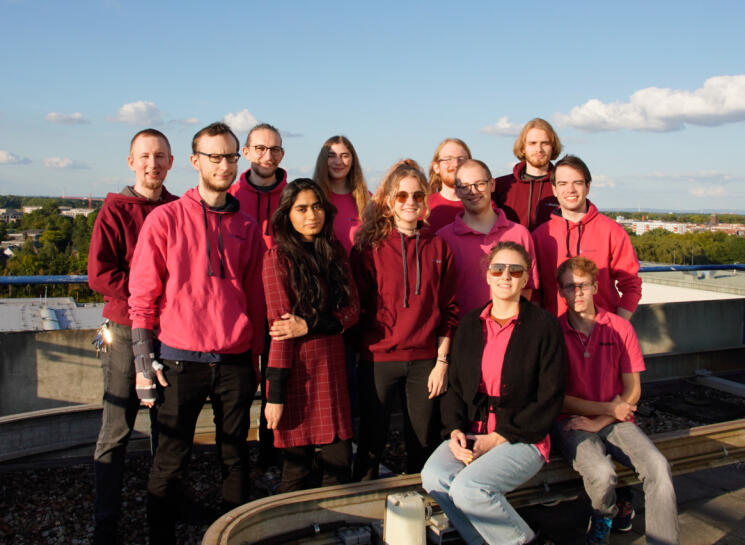 The German term "Fachschaft" ("student body of a subject"), which is often used to mean the student council, actually stands for all students belonging to a department. This means: You, too, as an enrolled student at a department, are a part of the "Fachschaft"!
As mentioned above, though, "Fachschaft" usually means the student representation (FSV) or the student council (FSR). (To add to the confusion, however, it also sometimes means the Student Council office.) These are part of the so-called Constituted Student Body and thus an important part of the university.
Our decision-making organ is the Student Council meeting which is open to all students. Further, according to § 40 of the Constituted Student Body's by-laws [de], a plenum of all students (FVV), whose resolutions have an appealing character for the student representation and student council, can be called.
On these pages, you can thoroughly inform yourself about the Physics Student Council: Who we are and what we do. If you still have questions left, you can contact us at any time.