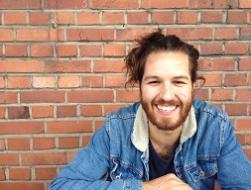 Felipe Espinoza Garrido
Englisches Seminar
Westfälische Wilhelms-Universität Münster
Johannisstr. 12-20
D-48143 Münster
Germany
Phone: +49-(0)251-83-24650
E-mail: espinoza.garrido@uni-muenster.de
Room: 309

Office hours during winter term:
Wed. 10.30-11.30 am

Felipe Espinoza Garrido is a lecturer in English, Postcolonial and Media Studies at the University of Münster, where he received a PhD in literary and film studies and an M.A. in political science. He has previously taught media and cultural studies at the University of Dortmund. Felipe wrote his PhD thesis on "Post-Thatcherism in British Film" with the Graduate School Practices of Literature [hyperlink: <https://www.wwu.de/Practices-of-Literature/>] and is currently working on a book on empire imaginations in rediscovered women's sensations fiction.
For more information on his current research, go here.