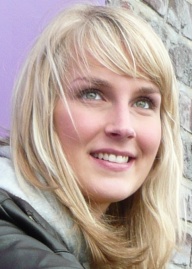 Publications

.

. 'Women with Anorexia Nervosa do not show altered tactile localization compared to healthy controls.' Psychiatry Research 267: 446 - 454. doi: 10.1016/j.psychres.2018.06.007.

.

'Drive for Muscularity or Drive for Low Body Fat? The Relationship among Perfectionism, Sexual Satisfaction, and Men's Body Image.' contributed to the 24th Biennial Meeting of the International Society for the Study of Behavioural Development, Vilnius, .

.

'Taktile Wahrnehmung und Bewegung bei Frauen mit Anorexia nervosa.' contributed to the Deutscher Kongress für Psychosomatische Medizin und Psychotherapie, Potsdam, .

Talks

Mergen, Judith (): 'Perception and localization of tactile stimuli in patients with Anorexia Nervosa'. 11th joint Conference on Motor Control & Learning, Biomechanics & Training, TU Darmstadt, .
Mergen, Judith (): 'Body Image and Body Schema in Anorexia Nervosa'. Retreat des Otto Creutzfeldt Center for Cognitive and Behavioral Neuroscience, Münster, .
Mergen, Judith (): 'Somatosensory misperception in anorexia nervosa'. Colloquium Human Development and Family Sciences , Fargo, .