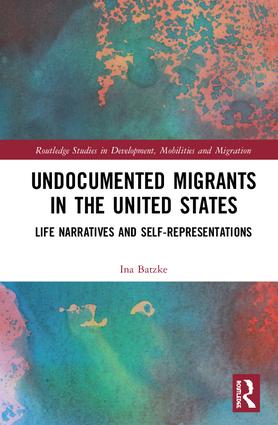 Die GSPoL congratulates alumna Dr. Ina Batzke on her publication of her dissertation with Routledge.
---
Abstract:
Whilst many undocumented migrants in the United States continue to exist in the shadows, since the turn of the millennium an increasing number have emerged within public debate, casting themselves against the dominant discursive trope of the "illegal alien," and entering the struggle over political self-representation. Drawing on a range of life narratives published from 2001 to 2016, this book explores how undocumented migrants have represented themselves in various narrative forms in the context of the DREAM Act and the Deferred Action for Childhood Arrivals (DACA) movement.
By reading these self-representations as both a product of America's changing views on citizenship and membership, and an arena where such views can potentially be challenged, the book interrogates the role such self-representations have played not only in constructing undocumented migrant identities, but also in shaping social borders. At a time when the inclusion and exclusion of (potential) citizens is once again highly debated in the United States, the book concludes by giving a potential indication of where views on undocumented migration might be headed. This interdisciplinary exploration of migrant narratives will be of interest to scholars and researchers across American Literary and Cultural Studies, Citizenship Studies, and Ethnic and Migration Studies.
Published 2018 with Routledge.