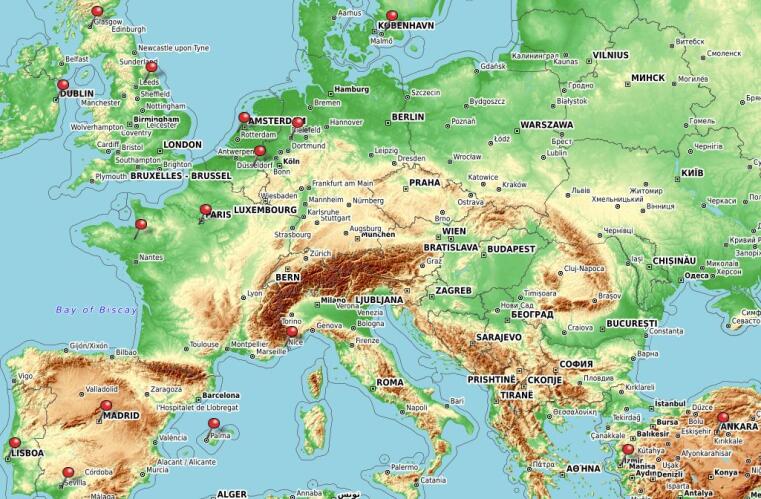 In the framework of the Erasmus program the Department of Physics helps students in their third year of the Bachelor's or first year of the Master's program in finding a place for a study abroad.
Compared to a self-organized stay abroad the Erasmus program provides both organizational and financial advantages. Erasmus students will be supported in organizational questions by the Erasmus coordinators of both their home and their host university. Furthermore, each Erasmus student obtains a mobility funding and is exempted from tuition fees at the host university.
The long-standing collaboration of the Department of Physics with partner universities in different European countries again simplifies the organization of the stay abroad. In particular, concerning the questions which courses are reasonably taken at the host university and how can these be recognized in Münster, experiences of previous Erasmus students are often helpful.
Partner universities which are regularly cooperating with the Department of Physics include:
Erasmus coordinators:
Furthermore, there are contracts with the universities in (please contact Prof. Dr. A. Kappes):
Ankara (METU)
Izmir
Leiden
Rennes
In exceptional cases a self-organized Erasmus stay is possible also at other European universities. The Erasmus coordinator can give his advice also in this case.
For geophysics students the partner universities in Nice, Paris-Sud and Madrid are particularly suitable.