WWU Graduate Centre presented at "2019 EFMD Doctoral Programmes Conference: Building Excellence in Doctoral Education"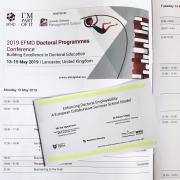 WWU Graduate Centre's garden project "Inchbyinch"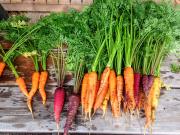 NEW: DAAD-STIBET grants for international doctoral candidates
Within the scope of the DAAD project STIDokWWU (STIBET Doktoranden), funded by the Federal Foreign Office (Auswärtiges Amt), the WWU Graduate Centre awards degree completion and community engagement grants for international doctoral candidates. Further information regarding the DAAD-STIBET grants may be found here.
Welcome to the WWU Graduate Centre!
The WWU Graduate Centre is a central institution for PhDs and postdocs at the University of Münster. This website offers an overview of our commitments: advisory services, workshops and comprehensive tips regarding academic qualification. We advise you on PhD opportunities and provide you with cross-disciplinary assistance during your doctoral studies (self and project management, academic writing and presenting). Moreover, our services extend to the planning of a future academic or non-academic career.
The WWU Graduate Centre keeps its doors open not only for young academics but also researchers who supervise young academics, as well as those who wish to initiate new programmes for young researchers.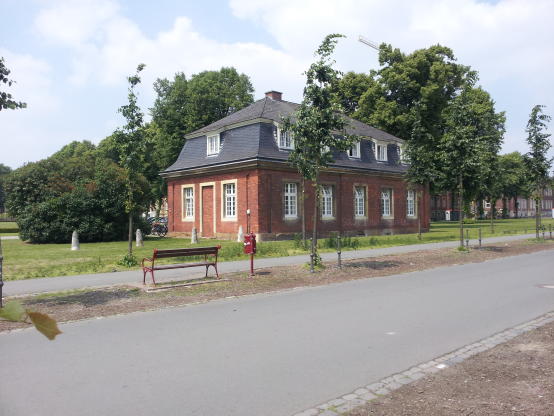 Not only online...
You are interested in our advisory services or have registered for one of our workshops? You can find us at the so-called "northern Kavaliershäuschen" - it is one of the two buildings in front of the Schloss (Castle) right at the promenade.
The offices, where the advisory services take place, are upstairs (R102-104), as well as the small seminar room (R101). Most of the seminars and workshops take place in the big seminar room on the ground floor (R001). 
We are looking forward to greeting you in the Graduate Centre!
---
Thinking about doing a PhD? Here are five very good reasons why you should do your PhD research in Germany.
The Graduate Centre is supported by Santander Universities.
You may find details about the project IP@WWU "International PhD Study at the WWU" here.