Top ten discoveries of the year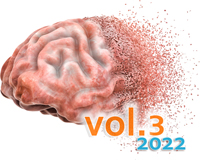 The year 2021 was highlighted by many notable advancements in the field of neurotrauma and associated neuropathology. After a thorough review of the new literature, we call attention to what we feel are among the most impactful studies and publications. In brief, 2021 was marked by published consensus papers related to the diagnosis of chronic traumatic encephalopathy (CTE) and its clinical counterpart, traumatic encephalopathy syndrome. There was also progress toward our understanding of the impact of traumatic brain injury (TBI) on the general population, and how strongly CTE pathology may, or may not, commonly underlie long term clinical sequelae following TBI. Next, a critical new study has identified that acetylated tau protein, which has been found to be increased in the brains of Alzheimer's disease and CTE patients, can be induced by TBI, is neurotoxic, and that its reduction via already-existent therapeutics is neuroprotective. There are also several important updates that pertain to military and blast TBI, particularly as they pertain to establishing causality of interface astroglial scarring. In addition, and for the first time, a specific signature for diffuse axonal injury has been identified in ex vivo tissues using multidimensional magnetic resonance imaging, providing promise for the clinical diagnosis of this lesion. Finally, several important radiologic studies from 2021 have highlighted long-standing structural reductions in a number of brain regions following both mild and severe TBI, emphasizing the need for neuropathologic correlation. We end by highlighting an editorial piece discussing how
In this update we present a series of papers focused on topics that have emerged in vascular disease over the prior year. The first two papers focus on the pathogenesis of vascular malformations, the first on brain arteriovenous malformations, and the second on cerebral cavernous malformations. These disorders can lead to significant brain injuries from intracerebral hemorrhage (if they rupture) or other neurological complications, including seizures. The next set of papers reflects work that has advanced our understanding of how the brain and the immune system "communicate" after brain injury, including stroke (papers 3-6). The first of these shows that T cells are involved in white matter repair after ischemic injury, an effect dependent on microglia, demonstrating the important cross-talk between innate and adaptive immunity. The next two papers focus on B cells, which have been relatively understudied in the context of brain injury. The contribution of antigen-experienced B cells from the meninges and skull bone marrow, rather than blood-derived B cells in neuroinflammation opens up a very novel area of investigation. The possibility that antibody secreting B cells may contribute to vascular dementia will certainly be an active area for future investigations. Similarly, in paper 6, investigators found that CNS-infiltrating myeloid cells can originate from brain borders tissues. These cells have unique transcriptional signatures that are distinct from their blood-derived counterparts, and likely contribute to myeloid cell infiltration from bone-marrow niches in close proximity to the brain. The contribution of microglia, the primary innate immune cell of the brain, to amyloid deposition and propagation is then discussed, followed by work on how perivascular Aβ is potentially cleared along the cerebral vessels in patients with cerebral amyloid angiopathy. The final two papers focus on the contribution of senescent endothelial cells and pericytes. The first used a model of accelerated senescence (Hutchinson-Gilford progeria syndrome; HGPS) and shows the translational potential of an approach to reduce telomere shortening to slow aging. The final paper demonstrates how capillary pericytes contribute to basal blood flow resistance and slow modulation of blood flow throughout the brain. Interestingly, several of the papers identified therapeutic strategies that could be potentially translated into clinical populations.
Here, we review a collection of recent manuscripts and research trends on the neuropathology of neurodegeneration that are considered by the author to be among the potentially most impactful. To the greatest extent possible, we chose to focus on histopathological studies that are most relevant to experimental and diagnostic neuropathology. While there has been an abundance of important recent discoveries and developments in neurodegenerative disease research, there was a deliberate effort here to provide balance to prevent disease categories and experimental approaches from overshadowing the others. The result is a diverse series of outstanding studies, together showing the landscape of progress across neurodegenerative disorders. One is a stereological study examining dystrophic microglia in aging. We highlight the first large genetic study of primary age-related tauopathy, showing convergence and divergence from classical Alzheimer's disease. There were further advances in the neuropathological criteria and staging of chronic traumatic encephalopathy. Links suggesting a causal role for TMEM106B in TDP-43 proteinopathy emerged. Attempts to subtype Alzheimer's disease on the molecular level were made. Evidence for a role for the VEGF family in cognitive impairment was advanced. Comparison of gene expression profiles from myeloid cells in peripheral blood and brain tissues from Parkinson's disease patients revealed pathways that may lead to new mechanistic insights and biomarkers. A large autopsy series identified an increased frequency of central nervous system developmental malformations in Huntington's disease. A robust and reliable system for assessing Lewy body pathology was proposed. Finally, we continue to be plagued by the COVID-19 pandemic, with lingering concerns of a long-term link with neurodegeneration.
The impact of a precise histopathology diagnosis and molecular workup for surgical patient management remains a controversial issue in epileptology with a lack of diagnostic agreement as root cause. Very recent advances in genotype-phenotype characterization of epilepsy-associated developmental brain lesions, including the first diagnostically useful DNA methylation studies, opened new avenues and will help to finally resolve these issues. A series of most recent articles were decisively selected by the author to exemplify the areas of improvement in neuropathology and epilepsy surgery. These topics include the progress in genotype-phenotype association studies of Focal Cortical Dysplasia (FCD) leading to the discovery of new molecularly defined entities, i.e. mild malformation of cortical development with oligodendroglial hyperplasia in epilepsy (MOGHE), SLC35A2 altered. These studies also triggered the first update of the international FCD consensus classification scheme from 2011, which will hopefully support diagnostic agreement in clinical practice and research. The dilemma of new tumor entities proposed by the 5th edition of the WHO classification primarily associated with early seizure onset yet not well introduced to the epileptology community will also be discussed in the light of emerging experimental evidence when transfecting the developing murine brain with the single most important genetic alteration for both carcino- and epileptogenesis, i.e. BRAF V600E.
With a prevalence of 2-4% of the worldwide population, neurodevelopmental disorders (NDDs) comprise a heterogeneous group of disorders associated with neurodevelopmental dysfunction, including intellectual disability (ID), autism spectrum disorder (ASD), Down syndrome (DS) and attention-deficit/hyperactivity disorder (ADHD) among others. However, due to their heterogeneity and overlapping clinical features, NDDs such as ASD are often misdiagnosed, while for others with more distinct symptoms, such as Rett syndrome or DS, the mechanisms underlying their pathogenesis remain elusive. Last year, important steps in the mechanistic understanding of several NDDs have been achieved. New preclinical models demonstrated causality between PAK3 mutations and disorders associated with social deficiencies. ARID1B mutations have been linked to neuroectoderm specification in Coffin-Siris syndrome and DNA damage was established as an important pathologic mechanism in Aicardi-Goutières syndrome. Moreover, alterations in basic molecular processes including translation and histone acetylation have been established as major traits in the pathology of X-linked ID and Rett syndrome, revealing new pathogenetic mechanisms. Last year, advances in bioinformatics have begun to shed light on the human repeatome, a largely unexplored part of our genome, and how alterations in these sequences have a central role in ASD. The role of mitochondria in neuropathology was clarified last year with the discovery of previously unknown vesicles derived from mitochondria with a putative role in DS. An interesting discovery in the field of basic neurodevelopment showed that during postnatal brain development, changes in genome architecture and transcriptional dynamics progress independently of sensory experience. Finally, our neurocentric views of NDDs are changing as new players such as astrocytes are revealed to be crucial in neuropathology. The role of astrocytes has been clarified for some pathologies such as ASD and DS, linking well-known genetic mutations to impaired astrocyte function.