CANP

President: Peter Gould
Secretary: Peter Schutz
The Canadian Association of Neuropathologists (CANP) is a non-profit professional organization with an international membership. The Association exists to promote the highest professional standards among Neuropathologists and to act as a source of scientific communication and education in the field of Neuropathology.
CANP Annual Scientific Meeting
In light of the ongoing challenges of the COVID pandemic, the CANP will hold a virtual Annual Scientific Meeting October 14-16, 2021.
This year's Presidential Symposium will focus on the neuropathology of epilepsy and associated neoplasms. We hope to bring together presentations spanning a spectrum from pathogenetic mechanisms of epileptogenic lesions, the evolving classification of epilepsy associated neoplasms, sudden death in epilepsy, and advances in surgical epilepsy treatment. The new WHO classification of tumors is scheduled for discussion in this year's Neuropathology Practice session, amongst other topics.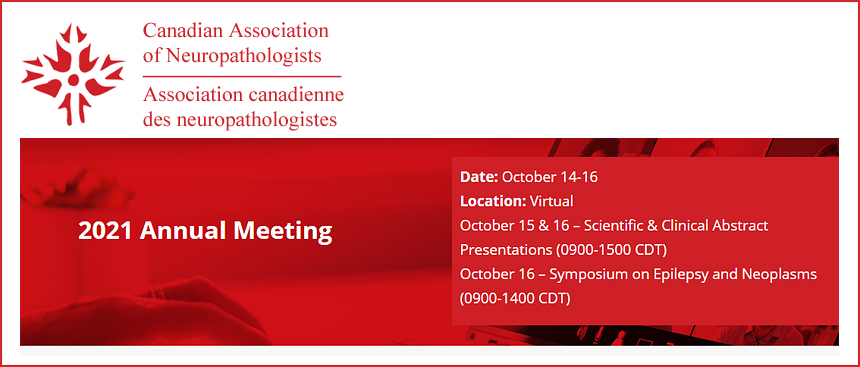 Please click here for more information, registration and abstract submission.
Abstracts of previous meetings