Mr. Patent Attorney Dipl.-Ing. Tarvenkorn visits the IfbM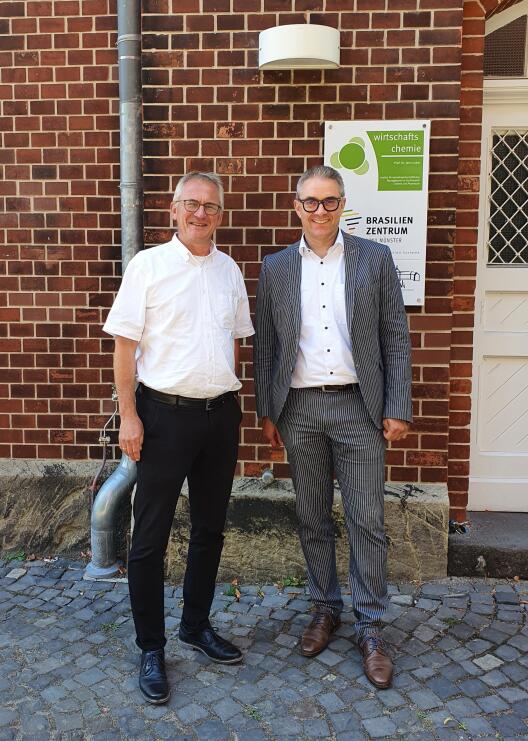 On Thursday, September 01, Mr. Oliver Tarvenkorn, patent attorney and partner of Tarvenkorn & Wickord Patentanwälte PartG mbB, visited the IfbM to introduce the field of activity of a patent attorney to a mixed audience of natural scientists (chemistry, biochemistry, business chemistry and others).
After a basic introduction to intellectual property rights in general, Mr. Tarvenkorn introduced the audience to the sub-category of technical industrial property rights with a focus on patents and utility models. Among other things, this gave the natural scientists the opportunity to gain detailed insights into how a professional freedom-to-operate analysis is carried out in order to better understand the work of a patent attorney.
In return, the experienced patent attorney was offered insights into quantitative, strategic patent research using data-driven analysis approaches on the part of IfbM.
We would like to thank Mr. Tarvenkorn once again for the exciting insights and wish him all the best for the future!