Welcome to the Institute of Business Administration at the Department of Chemistry and Pharmacy!
---
Our institute is located on the Leonardo Campus in the north of Münster. The institute's research focuses on on both economical and ecological studies of modern battery technologies as well as innovation management in research-intensive industries.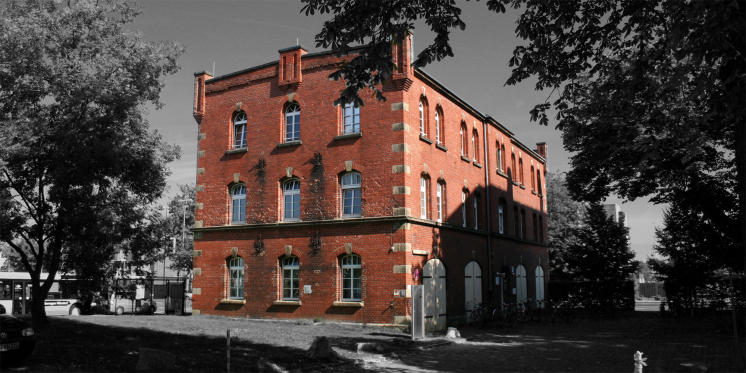 ---
The interdisciplinary Institute of Business Administration at the Department 12 around the director of the institute, Professor Leker, provides a scientific approach to business management issues in the chemical and pharmaceutical industry in research, teaching and practice.
The Institute of Business Administration at the Department of Chemistry and Pharmacy was established in 2000, as the result of an endowment from the international specialty chemicals concern Degussa AG, now Evonik. One objective in establishing the institute was to promote cooperative work and knowledge transfer between academia and practice. To this end, excellent contacts and cooperative projects with large international enterprises could be established successfully.
The institute considers itself as a link between research and practice and works closely together with other organisations involved in technology and knowledge transfer activities. In addition to cooperation with regionally established technology centres, cooperation with comparable organisations in the neighbouring European countries also assumes a particular significance.
The institute's practice-oriented research framework maps the interface between chemistry and business. The battery team develops strategic perspectives on battery research. The research competencies range from cost modeling, life cycle analyses considering supply risks and environmental aspects, to strategic technology assessments of current as well as future battery technologies using data science-based approaches.  The innovation team investigates current business management issues in the chemical-pharmaceutical industry ranging from various business model approaches (including Circular Economy) to the startup scene in the chemical sector and digital strategies in innovation management.
The institute has a literature database "Business Chemistry", a company archive for the chemical and pharmaceutical industry and publishes the Journal of Business Chemistry. Current case studies are used in teaching to familiarize students with the application of theoretical knowledge.
As a member of the European Case Clearing House (ECCH), the Institute has access to case studies from Harvard Business School, London Business School and other internationally recognized management schools.
The website provides basic information about the Institute of Business Administration at the Department of Chemistry and Pharmacy. If you have any further questions, we will be happy to assist you by mail: wirtschaftschemie@uni-muenster.de