Dalian Exchange - Welcoming Jie Wang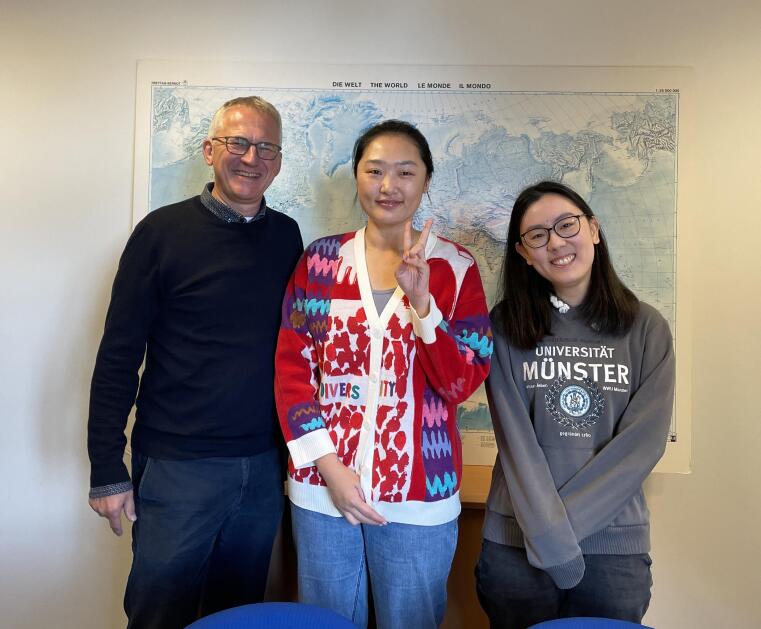 We are very happy to welcome our exchange student Jie Wang from Dalian University of Technology (DUT) in Münster. Our institute's exchange program with SMDUT has been in place since 2009 and we are delighted that our close friendship with DUT has not been affected by the Covid-19 crisis.
Our students are also already looking forward to the prospects of visiting our friends in Dalian in the near future as part of the exchange program.