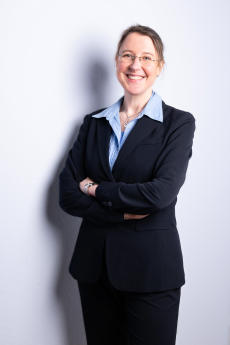 PD dr. silke stroh
Research associate
Contact:
Englisches Seminar
Johannisstraße 12-20
48143 Münster
Germany

E-Mail: silke.stroh AT wwu.de
Silke Stroh studied Anglophone Literature, German Literature, Political Science and Celtic Studies at the Universities of Aberdeen and Frankfurt, where she obtained an M.A. in 2000 and a PhD in 2006. She has also taught at the Universities of Frankfurt, Giessen, Mainz and Basel.

Publications include the monographs Uneasy Subjects: Postcolonialism and Scottish Gaelic Poetry (Rodopi 2011) and Gaelic Scotland in the Colonial Imagination: Anglophone Writing from 1600 to 1900 (Northwestern University Press 2017; winner of an ESSE Book Award 2018), as well as the co-edited collections Postcolonial Translocations: Cultural Representation and Critical Spatial Thinking (Rodopi 2013), Empires and Revolutions: Cunninghame Graham and his Contemporaries (Scottish Studies International 2017) and The Black Diaspora and Germany (Edition Assemblage 2018).

Her most recent research project is a post-doctoral thesis ("Habilitationsschrift", submitted Dec. 2021)/ monograph entitled "Narratives of transmigration: Multiple movement and cultures of memory in the British colonial diaspora," with a focus on Canada, Australia and New Zealand.

Other research interests include postcolonial theory; Black/Asian British as well as African literature and culture; film and TV; as well as strategies for teaching transcultural competence in EFL (English as a foreign language) courses.

She was also a member and main coordinator of the international Young Scholars' Network "Black Diaspora and Germany", which was funded by the German Research Foundation (DFG) from 2010 to 2018 (for more information and some of the main research outcomes, see the BDG Network's co-edited book The Black Diaspora and Germany, Münster: Edition Assemblage 2018).

In addition to teaching on her abovementioned fields of research, Silke Stroh also teaches other areas of Anglophone and Postcolonial Studies, such as Caribbean, South Asian and Irish literature and culture. She has also taught Gaelic language courses.