News
Organising a mass of data
Digital research data management becoming steadily more important at Münster University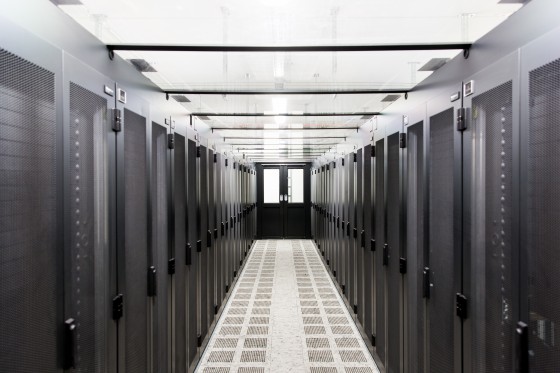 Physicists at the University of Münster measure light signals at the South Pole by means of detectors to demonstrate the existence of neutrinos – minute particles which reach the Earth as cosmic radiation and move through the ice. To determine their direction and their energy, the scientists use complex algorithms and carry out intensive computer simulations. Psychologists at the "Religion and Politics" Cluster of Excellence use empirical online studies to examine the first impressions that German people and refugees have, and which factors can help in promoting integration. The people taking part in the studies have to assess photos on the basis of criteria such as sympathy, trustworthiness, egoism or hostility. These are just two examples of projects currently being undertaken at Münster University which involve the collection of digital data. Managing such research data is becoming steadily more important at universities, with the aims of increasing transparency in research, facilitating reliable quality control and ensuring the safeguarding of results.
"Nowadays, it's possible to process large quantities of data", says Dr. Dominik Rudolph, Managing Director of the Information Process Centre (ZIV). "What is needed for this, though, is not only technical know-how, but also library competence and legal knowledge." In 2017, the Rectorate and the Senate of the University of Münster approved a set of principles governing the handling of digital material. "Research data are a central element in scientific activity and the results associated with it," the paper says. "Research data here are understood as all data which are gathered, collected, simulated or derived." Support is provided for researchers by the newly created Research Data Management Service Centre – a collaboration between the University Library (ULB), the University administration and the ZIV. "We provide assistance and advice on all aspects of research data management," explains Dr. Stephanie Klötgen, Head of the Digital Services department at ULB. "And we give answers to questions such as: What should a data management plan entail? What about data protection and user rights? Which technical issues need to be addressed? How and where can I publish data? Which licences should I use? How are the data archived?"
Back in 2013, the German Research Foundation (DFG) embedded the safeguarding and keeping of so-called primary data – i.e. just figures, quotations and facts – in their recommendations on "Safeguarding good scientific practice". The University Rectors Conference also published recommendations in 2014 relating to the handling of digital research data. Today sources of third-party funding such as the DFG, as well as specialist journals, all require the data forming the basis of scientific publications to be properly handled and secured for the long term. For the purposes of verifiability and subsequent use, the data are to be kept for a period of ten years.
And this is precisely where the problems begin. How and where are data to be saved nowadays, to ensure they can be accessed in the future? Data formats, software and equipment are changing constantly. This means that researchers must not only ensure that the research data are structured and saved in a standardised way. They also need to decide who should have access to the – often sensitive – material, and who should deal with the question of legible long-term archiving. This means that drawing up a data management plan should be part of any project planning from an early stage. In the past, suitable digital tools were not always available at Münster University. "Researchers don't want to spend an unnecessary amount of time on this issue – and why should they? – and that's why we need easy-to-use tools", Dominik Rudolph explains. The aim in future is to provide suitable tools, for example to supplement the Campus Cloud "sciebo". Applications for this, as well as for the future-proof expansion of storage infrastructure, have already been submitted to the DFG by Münster University jointly with other universities.
Research data are handled differently from department to department at Münster University. Some departments are well organised in this respect, others less so – as a survey has shown. "There is still a lot of uncertainty at the moment – at other universities too", says Rudolph. "Things that are a matter of course for some are only now becoming the focus of attention elsewhere." Nor do digital data only play a role in the natural sciences. An increasing number of researchers from the Humanities and Social Sciences are using digital editions, computer-based image processing or online databases.
The benefits of research data management are compliance with the rules of good scientific practice, transparency and validity, and the safeguarding of data that cannot be replicated. Further advantages are evaluation which is as comprehensive and cost-efficient as possible, the avoidance of any duplication of data collection, and interdisciplinary duplicate analysis involving different questions or new methods. "Professional research data management – involving the creation of new structures, consistent processes and up-to-date services – represents a great challenge for universities and will be keeping us very busy for the next five to ten years", says Stephanie Klötgen.
Further information