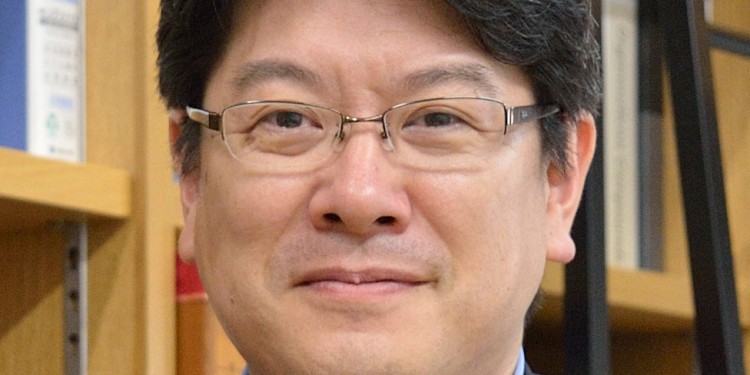 "Evidence of our international visibility"
Research prizewinner Prof. Michinori Suginome – a Japanese guest at the Institute of Organic Chemistry at Münster University
Prof. Michinori Suginome from the University of Kyoto in Japan and a leading expert in the field of catalyst research will be a regular guest at Münster University in the coming three years. The research stays – altogether amounting to six months – are being made possible by the prestigious research prize awarded by the Alexander von Humboldt Foundation. Michinori Suginome will be receiving the prize on Friday 18 March at a symposium being held by the Foundation in Bamberg.
The host is Prof. Dr. Armido Studer from the Institute of Organic Chemistry. "It is an honour for our entire Institute that a Humboldt Research Prizewinner has chosen us," he says. "It is evidence that with the research we do, people take note of us internationally."
Michinori Suginome is seen as a pioneer in the field of the development of special catalysts, Catalysts is the name given to enzymes or other molecules which speed up individual reactions or even make them at all possible. His special catalysts have an influence on the so-called chirality of the molecules produced by the reaction. This means that they decide on how the atoms are arranged in the molecules – comparable to a spiral staircase which has a clockwise or anti-clockwise form. Chirality is a decisive factor in organic chemistry as it determines the functional properties of molecules. Michinori Suginome's catalysts can produce both chiralities, as required.
"Switchable" catalysts
The background to this is that the catalysts are 'switchable' and can themselves adopt either chirality, depending for example on the choice of solvent. Depending on how the switch in the catalyst is thrown, and which chirality it has, the reaction product desired is generated: spiral staircase clockwise or anti-clockwise. "Normally, two different catalysts are used to produce the chirality desired," Armido Studer explains. "But if you can use just one catalyst, that means less effort – and major progress."
Michinori Suginome has already been a guest at Münster University before – in connection both with the "International Chemistry Research Training Group Münster (Germany) - Nagoya (Japan)", and also with Collaborative Research Centre SFB 858. Since then, there have been close contacts with the Institute of Organic Chemistry. During his stays in Münster, Michinori Suginome will also be collaborating with Prof. Helmut Zacharias from the Institute of Physics.
Further information