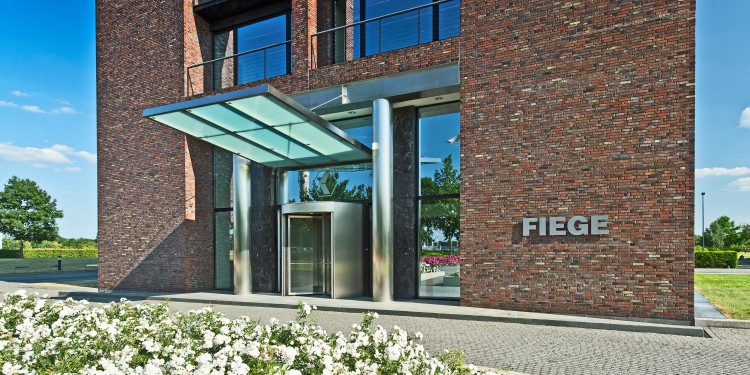 "Internationalization will become increasingly important in future"
Interview with Sonja Frühauf, personnel officer at Fiege
Münster University sees itself not only as being rooted in the local region, but also as having an international orientation – in teaching, in research, among students and among its administrative staff. Using reports, background information, portraits, facts and interviews, we will be showing just how wide-ranging the issue is.
On the basis of discussions with students, we know that they often wonder whether, and to what extent, international experience is an advantage for their later careers. In this series of interviews, personnel managers from various companies located in the Münsterland provide answers to these questions.
The fourth part of our series features Sonja Frühauf, personnel officer at Fiege, a logistics service provider located near Münster.
What are the three most important criteria for your company when it selects new staff?
When we select new staff, the most important criteria are a high degree of motivation, independence and the ability to think for themselves.
When you recruit people, how important for you is international experience, for example in the form of work placements, voluntary work abroad or a semester spent at a foreign university?
Time spent abroad is very important to us because during such a period people make experiences which can be very beneficial in later working life. Living abroad is a perfect way to improve your language skills. Also, it strengthens a person's character, as well as developing their independence and their organizational skills.
In what other ways can young graduates score with you?
The best ways they can score are with independence and determination. Other things we set great store by in our company are the variety of interests a person has, as well as flexibility and mobility.
What status does internationality have in your company as regards your staff, your business and your corporate culture?
Internationality has a very high status as we are an international company with high growth levels in eastern Asia. We have contacts with many international customers with whom we have developed large-scale projects and built up sites in Germany.
Do you think that in future international experience will play an even greater role than today when recruiting staff? And how could or should universities react to this?
Yes, internationalization will become increasingly important in future. We already have a lot of international business connections and in future this will increase even more. Universities could respond to this by arranging compulsory semesters at foreign universities and by giving even more lectures in English and/or other languages.
Further information