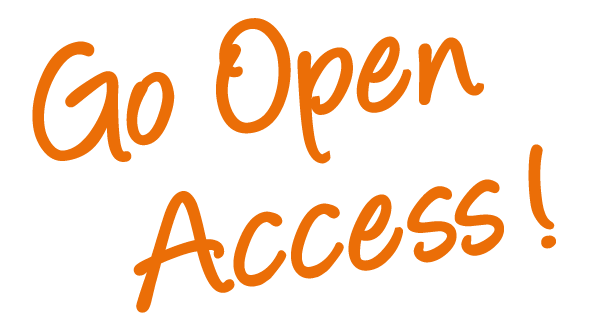 Activities
The University of Münster is committed to Open Access publishing, among other things by means of cooperations and events.
Events

The ULB Münster has participated every year since 2009 with an information stand at the International Open Access Week in the foyer of the ULB at Krummer Timpen.

During the Open Access Weeks we will inform you about these and other topics:

Flashback

© International Open Access Week, created by
Nick Shockey (CC BY 4.0) / part. ed. by ULB

Cooperations

"Stronger together": Crowdfundings

The ULB Münster was and is involved in these community funding and crowdfunding projects on Open Access:

De Gruyter
History 2022
Jewish Studies 2020
Literary Studies 2022
Knowledge Unlatched

2018 HSS Books & STEM Books Frontlist and Backlist
KU Select 2020 Full Collection English Language and Literature
KU Select 2020 Full Collection Modern Languages and Linguistics

SCOAP3 (seit 2014)
transcript
wbv

Cost Transparency: OpenAPC

The OpenAPC initiative makes the costs involved in paying open access publication charges – APCs for articles and BPCs for books – transparent via a platform – Open Data for Open Access.
The ULB Münster participates in Open APC with the figures of the University of Münster's publication fund for articles and for books.

Memberships

© ag universitätsverlage

The Service Point for Publications is a member of Arbeitsgemeinschaft Universitätsverlage. The working group is an association of university presses, publishing services and platforms, which are connected to an academic institution and offer professional publishing services, in German speaking countries. The membership criteria include especially quality assurance according to scientific standards and the support of Open Access.