Welcome to the website of the group of Apl. Prof. Dr. A. Khoukaz
Based on the successful experiments on meson physics at the accelerator COSY- COoler SYnchrotron- of the Forschungszentrum Jülich, there will be further experiments carried out at the PANDA Experiment. This is currently being set up at the planned accelerator facility FAIR -Facility for Antiproton and Ion Research- in Darmstadt.
In addition, analyses in the field of hadron spectroscopy and the search for exotic particles will be performed at BESIII - BEijing Spectrometer III in Beijing.
Furthermore we are involved in the MAGIX Experiment at the future MESA accelerator in Mainz.
Information about our fields of interest can be found at the following local links:
Experiments at the Institute of High Energy Physics Beijing (IHEP):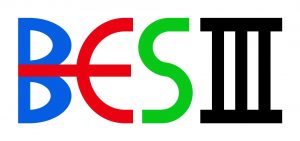 BESIII
Experiments at FAIR:
Experiments at MESA:

Experiments at the Research Centre Jülich: