7th annual Symposium of the Münster Graduate School of Evolution
March 21 - 22, 2018
The 7th MGSE Symposium was held on 21 – 22 March 2018 at the Institute for Evolution and Biodiversity at the University of Münster. Around 60 participants attended the two-day event which again offered the graduate students the opportunity to present their research in an oral presentation or a poster. For the first time, also PhD students from the Research Training Group EvoPAD – who are associated to the MGSE – were invited to share their first results, to network with evolutionary biologists in and around Münster, and to gain presenting experience. The programme was completed by talks of four MGSE Principal Investigators and three excellent keynote speakers: On the first day, Michael Lynch – member of the National Academy of Sciences and famous for his work supporting neutral theories of evolution – focussed on evolution at the molecular level. On the second day, Leo Beukeboom and Paula Stockley gave insights into the evolution of sex determination systems and post-copulatory sexual selection.
We would like to thank all presenters and guests who helped making the MGSE symposium a great event again, showing off the diverse research within the graduate school.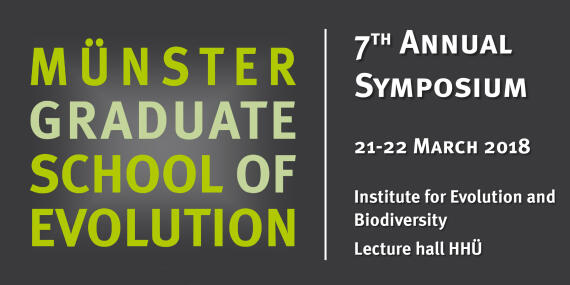 Photos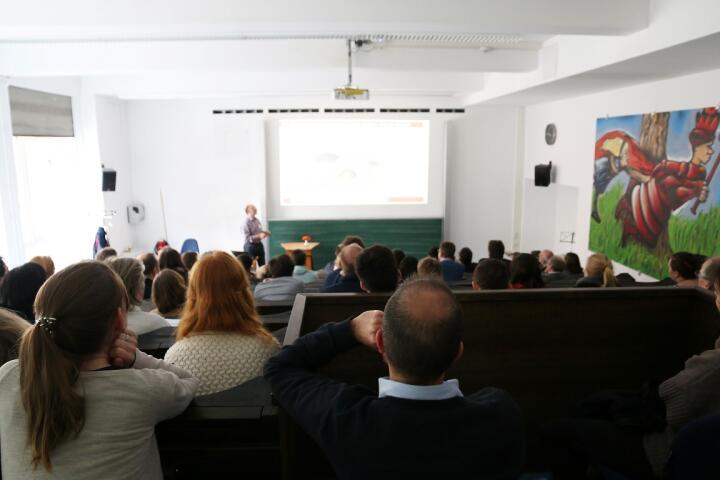 The MGSE Symposium was supported by Santander Universities.