Research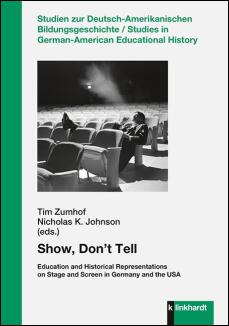 The Center is researching the history of the German-American cultural exchange regarding schooling and education from the 17th century to the present.
Some of our current research projects are also published in the series "Studies in German-American Educational History". The series' first volume, New Perspectives on German-American Educational History, was published in early 2017. It contains contributions to the first lecture series of the 2015 summer semester, "German-American Educational History: Topics, Trends, Fields of Research". The second book was published in 2020, Show, Don't Tell. Education and Historical Representations on Screen and Stage in Germany and the USA, with the papers presented at the second lecture series in the 2018 summer semester Public History, Popular History or Historical Edutainment – Representations of German and American History in Theatre, Cinema and Television.
Among many research methods and methodological points of view, the Center is especially concerned with "New Historicism", the Berkeley and Harvard-inspired methodological approach which can lend momentum to historical writing, particularly that concerned with educational history.