Forschung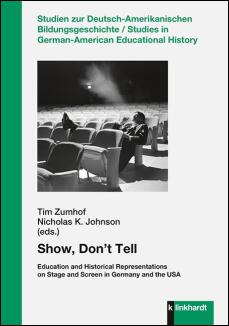 Die Arbeitsstelle befasst sich mit der Erforschung der Geschichte des deutsch-amerikanischen Kulturaustauschs im Bildungswesen vom 17. Jahrhundert bis zur Gegenwart.
In der Reihe "Studien zur Deutsch-Amerikanischen Bildungsgeschichte" werden weitere, aktuelle Forschungsergebnisse der Arbeitsstelle publiziert. Anfang 2017 erschien der erste Band diese Reihe New Perspectives on German-American Educational History, der die Beiträge der ersten Ringvorlesung aus dem Sommersemster 2015 "German-American Educational History: Topics, Trends, Fields of Research" zusammenfasst. Die Ringvorlesung wurde in Kooperation mit Lehrenden der University of Pennsylvania (USA) veranstaltet. Im Sommer 2020 wurde der zweite Band der Reihe veröffentlicht Show, Don't Tell. Education and Historical Representations on Screen and Stage in Germany and the USA, der die Vorträge der zweiten Ringvorlesung Public History, Popular History or Historical Edutainment - Representations of German and American History in Theatre, Cinema and Television aus dem Sommersemester 2018 enthält.
Unter forschungsmethodischen bzw. methodologischen Gesichtspunkten beschäftigt sich die Arbeitsstelle zudem mit dem an den Universitäten Berkeley und Harvard entwickelten "New Historicism", der auch der Bildungsgeschichtsschreibung einen methodischen Impuls und Schub verleihen kann.