New fellows in September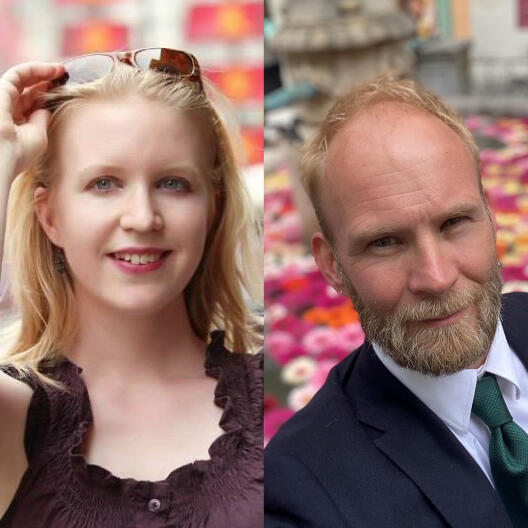 In September, the Kolleg welcomes two new fellows: the historian Leslie Carr-Riegel and the legal historian Jakub Urbanik. We wish them both a good start in Münster and look forward to stimulating collaborations.
The new fellows in profile:
Dr Leslie Carr-Riegel studied history at Kalamazoo College in the United States before transferring to complete her BA degree at the American University in Rome. She completed her first MA at the University of Durham and her second MA at the Central European University with a thesis on medieval waste management. She continued her doctoral studies at the Central European University during the course of which she acted as a Junior Fellow at the Medici Archive in Florence and as an intern at the Krakow History Museum. She defended her doctoral dissertation in 2021 with the thesis titled: Italian Traders in Poland 1300-1500. For the last two years she has worked as a teaching fellow with the Princeton University Global History Lab. At the Kolleg she will investigate the right of reprisal in practice as used against late medieval Florentine merchants.
Prof Dr Jakub Urbanik is a legal historian specialising in legal awareness in antiquity and legal tradition of marriage and family in antiquity and the modern era. He especially focuses on juristic papyrology in the broadest sense combined with elements of social history and the history of mentality. Urbanik studied and taught in Naples, Cologne, San Sebastian, Palermo, and Zürich. He is professor of Roman Law and the Law of Antiquity at the University of Warsaw, co-editor of the "Journal of Juristic Papyrology" and corresponding member of the German Archaeological Institute. As a legal activist he took part in several strategic litigations focusing on LGBTQ+ rights. His research project at the Kolleg is "Law Application in Roman Egypt: Towards Standardisation of a Plurality".