Mouth and nose cover and 5 persons regulation starting from 26th of October 2020 in the Botanical Garden
From the 26th of October 2020, the regulation to wear a mouth-and-nose cover in all areas of the Botanical Garden applies. Likewise, a maximum of 5 persons (or persons from a maximum of 2 households) may stay together as a group in the garden.
Thank you for your understanding.
Welcome to the website of the Botanical Garden Münster!
Current information of events and seasonal botanical highlights can be found under the rubric visitors information
Public guided tours in the Botanical Garden
Guided tours are again possible under certain conditions. Current information can be found here. Due to the current corona virus situation in North Rhine-Westphalia there will be no public tours of the Botanical Garden until further notice.

Thanks for your understanding.

Support for active nature conservation
An increasing number of wild plant species are threatened in their existence in Germany and some of them have become so rare in recent years that they are currently threatened with extinction.
The project Wild Plant Protection Germany (WIPs De) promotes cultural measures for highly endangered species.  From seeds, spores and the reproduction of clones, young plants are grown in Botanic Gardens in conservation cultures for the settlement in natural habitats.
One of these responsible species is the Westphalian Calm Violet (Viola guestphalica, logo of the Botanical Garden Muenster). This endemic violet grows at only one location in North Rhine-Westphalia. Since the end of 2019, the Botanical Garden Muenster has been financially supported by the Federal Agency of Nature Conservation for the conservation culture of the Westphalian Calm Violet in order to ensure the preservation of this responsible species.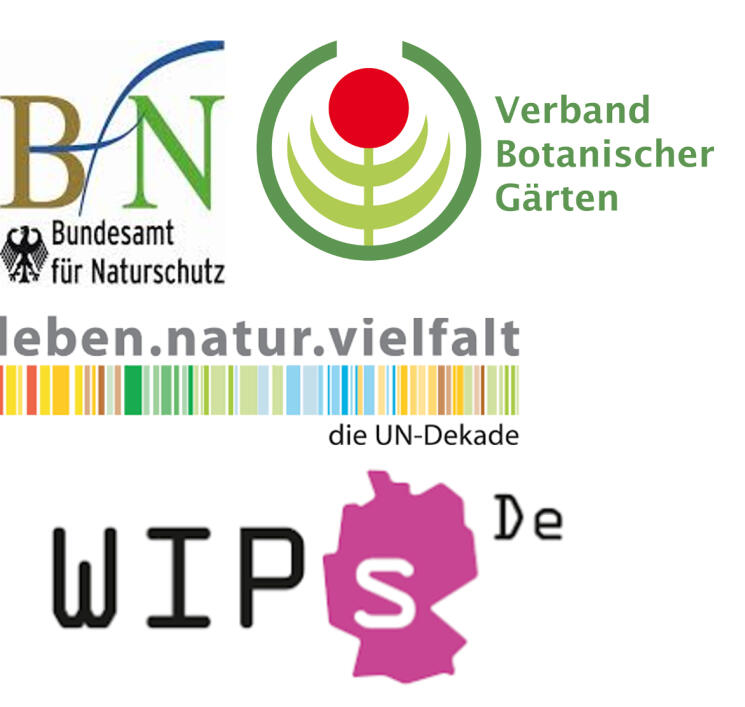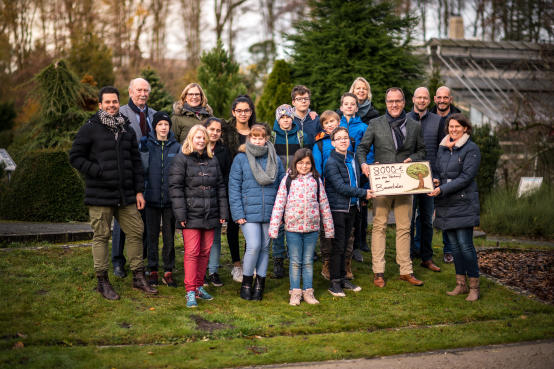 Am 29.11.2019 übergab Herr Krimphove einen gebackenen Scheck über 3000 Euro an den Fördererkreis des Botanischen Gartens. Damit werden von April bis Oktober Führungen für Vorschulkinder, Schulklassen und Ferienbetreuung finanziert. Mit der Spende können 85 Kindergruppen eine kostenlose Führung im Botanischen Garten buchen.
Der Fördererkreis und das Team des Botanischen Gartens bedanken sich herzlich bei Herrn Krimphove für die Unterstützung. Informationen zur Bewerbung erhalten sie hier: Baumtaler-Führungen 
Botanical Garden of WWU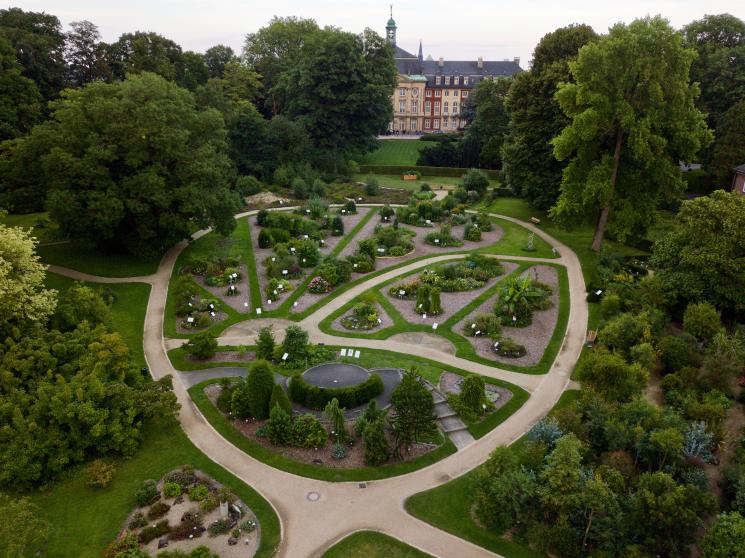 The Botanical Garden of the Westfälische Wilhelms-Universität Münster was founded in 1803. As scientific institution it provides resources for scientific research and teaching. Other functions include conservation of species- and genetic diversity and maintenance of scientifically valuable collections.