News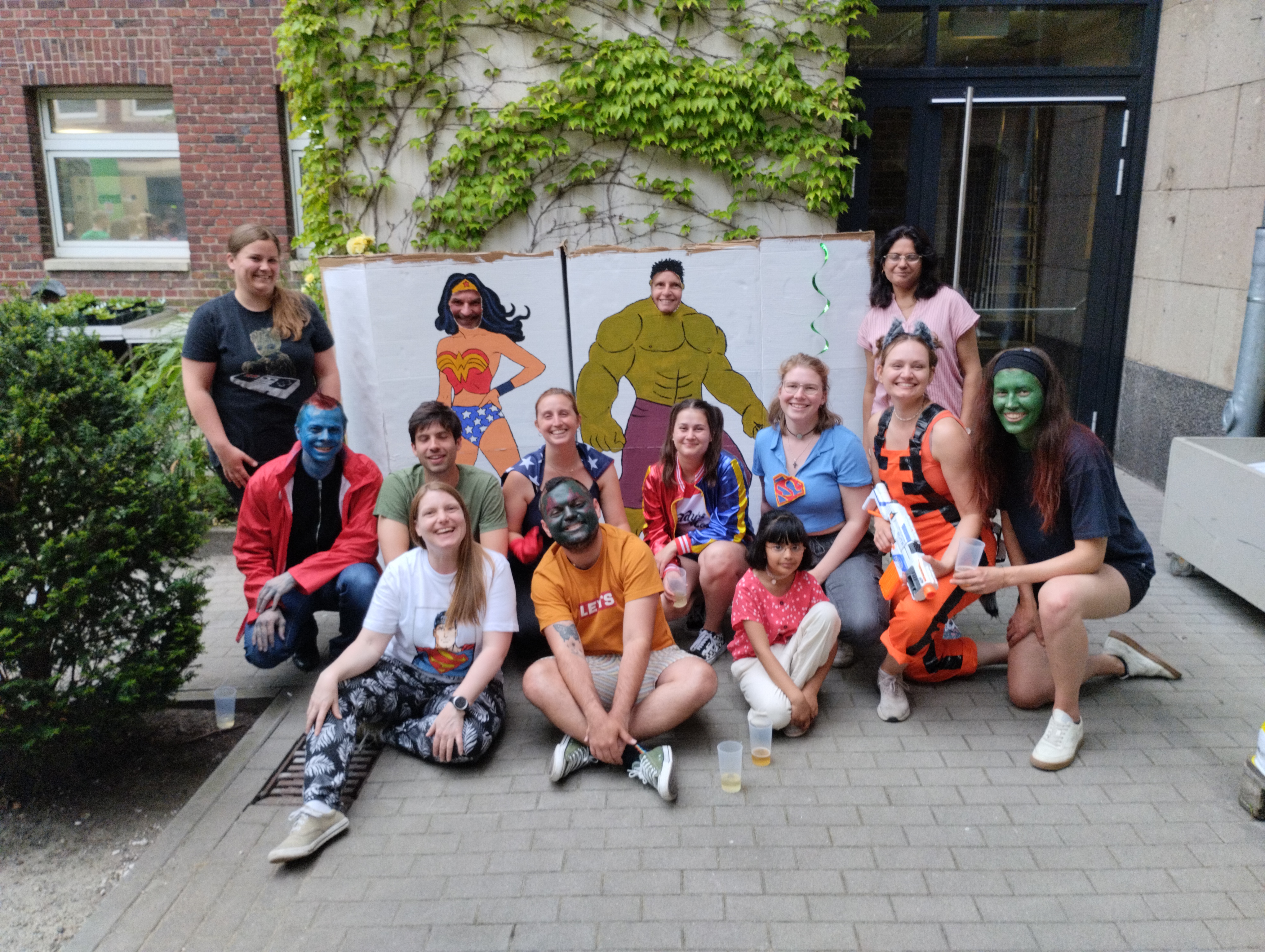 Today, after the successful defence of his doctoral thesis, Martin Bonin invited the whole group to his farewell party, jointly with Christin Meier who has worked with us as an excellent and steadily increasingly precious research technician.
more ...
Today, Carlos Girao, a doctoral researcher in Chemical Engineering supervised by Prof. Dr. Maria Valderez Ponte Rocha from the Chemical Engineering Department of the Federal University of Ceará in Brazil, has joined our group for a six months sandwich research stay.
more ...
Today, Philipp Schröder's second publication in collaboration with Dr. Stefan Cord-Landwehr has been published in the renowned journal Biomacromolecules.

more ...
Today, the third paper [B1] on using chitosans as a material in 'green' batteries in which our doctoral candidate Max Linhorst was involved has been accepted for publication in the journal Energy Technology.
more ...
Today, Gian Luca Marongiu successfully defended his Master thesis on a detailed characterisation of human chitinolytic enzymes, supported by Prof. Bruno Moerschbacher, and by Prof. Dirk Prüfer from our institute.
more ...